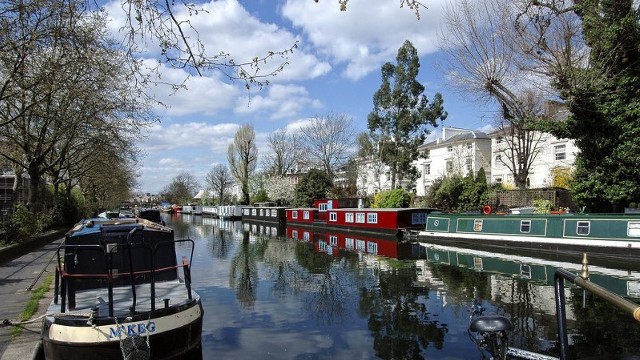 A grandes rasgos
London Walks realiza más de 100 salidas a la semana. El repertorio incluye el paseo nocturno de Jack el destripador; los recorridos olímpicos; Harry Potter; las rutas de los fantasmas; la abadía de Westminster, la Galería Nacional y el Museo Británico; las rutas de los pubs; los recorridos de la villa de Londres; Dickens; Beatles; Shakespeare; el Londres de la realeza; por el lodo del Támesis; recorridos arqueológicos; el Londres legal; el Londres de los médicos y el Londres oculto.
Precios
| | |
| --- | --- |
| Entrada con descuento | £8.00 por entrada/billete |
| Entrada para adultos | £10.00 por entrada/billete |
Children under 15 free if accompanied by their parent(s).*
*The Harry Potter Walks are the exceptions that prove the rule. They're aimed at all ages, so there's a £3 charge for kids. Under 8s go free.
Contenido suministrado por London Walks
Horario de apertura
18/7. London Walks take place every day. There are London Walks every morning, every afternoon and every evening.
See www.walks.com for particulars. Or pick up a copy of the distinctive white London Walks leaflet.
N.B. the best place in central London to pick up the London Walks leaflet is the Cafe in the Crypt at St. Martin in the Fields, the handsome old church in Trafalgar Square. Their information table, just inside the entrance, directly across from the shop counter – is always well stocked with London Walks leaflets.
Datos del lugar de celebración y mapa
London Walks
Dirección:

PO Box 1708 London

London

NW6 4LW

Teléfono:

+44 (0)20 7624 3978

Correo electrónico

Sitio web

Transporte público:

London Walks conducts guided walking tours all over London. London Walks start from just outside the exit of the designated Tube station for any given walk. See www.walks.com for particulars.