Prudential RideLondon FreeCycle (CANCELLED)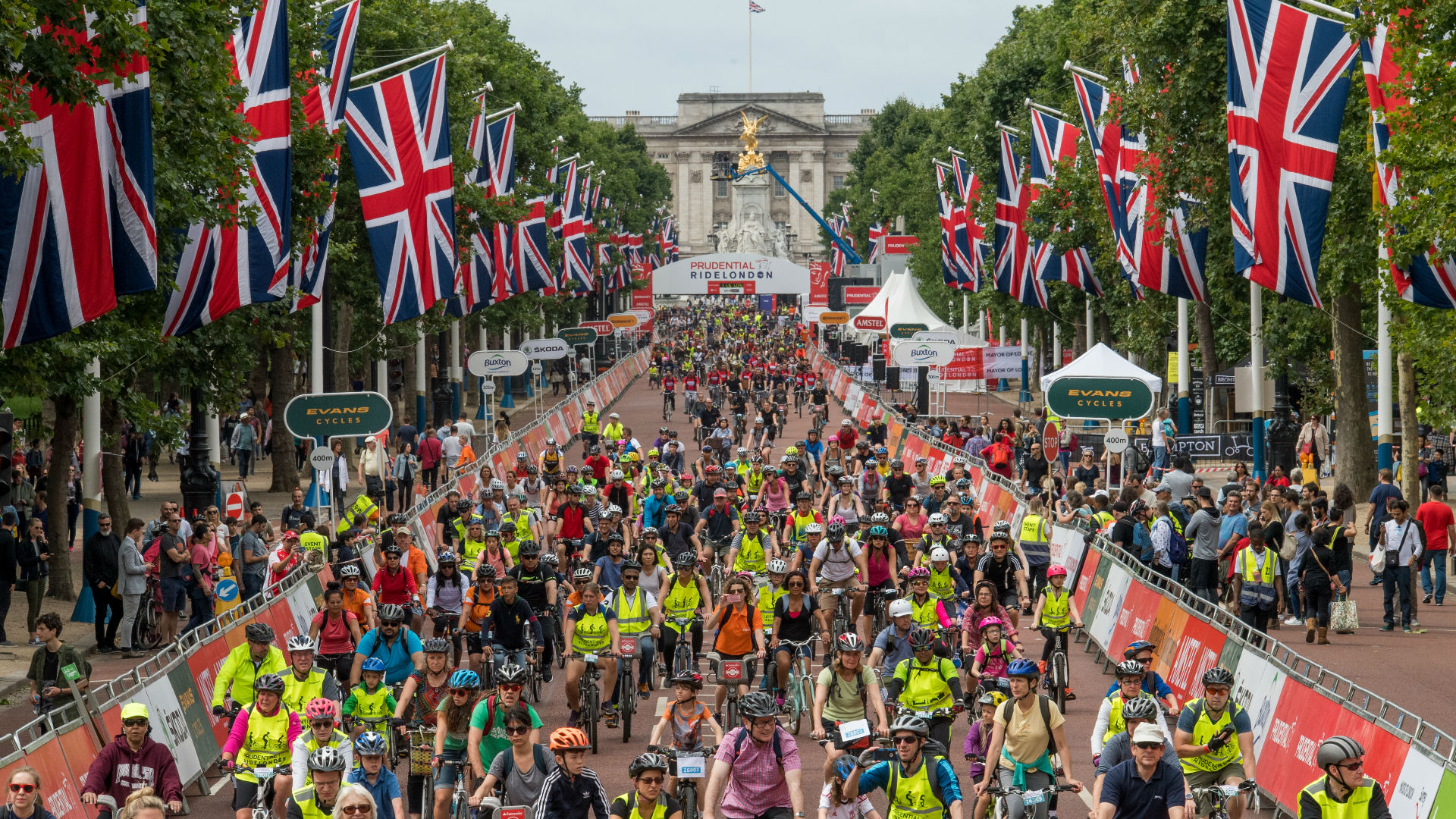 This event has finished.
Saddle up for the 8-mile (11.3km) Freecycle London mass participation ride past some famous sights in the capital, all for free!
About
THIS EVENT HAS BEEN CANCELLED. Prudential RideLondon Freecycle is no longer running in it's traditional format, but you can still join in with the My Prudential RideLondon challenge wherever you are in the world. Set yourself a bespoke goal of at least 1km distance and get moving on any self-propelled set of wheels from skateboards to tandems. Register to take part here.
Get together with family and friends to cycle on traffic-free central London roads for free, with Prudential RideLondon FreeCycle.
The route features many of the capital's world-famous landmarks, from Buckingham Palace to the Houses of Parliament and St Paul's Cathedral. London's greatest sights create an inspiring backdrop for a memorable day of cycling. The event, which attracted tens of thousands of cyclists in 2018, returns again as part of the wider Prudential RideLondon festival of cycling.
There are a number of Festival Zones to explore with a huge range of bike-based entertainment and activities to suit riders of all ages, abilities and interests. Enjoy music, music bikes, bands on bikes, stilt bicycles, penny farthings, stagecoaches, rickshaws and more; plus bike doctors on hand in case of any technical problems!
Register now to receive a free Prudential RideLondon FreeCycle magazine and tabard.
Plan your Prudential RideLondon weekend
Before the weekend of riding and racing events starts, visit the Prudential RideLondon Cycling Show at ExCeL London to soak up the atmosphere, see world stars and stock up on the latest gear.
After enjoying your own cycle around the London sights, watch the world's best females compete in the Classique on a central route, and experience the eye-catching spectacle that is the Brompton World Championship.
On Sunday, support the riders in RideLondon-Surrey 100 and RideLondon-Surrey 19, plus enjoy a whole host of activities taking place along the route. You can also watch professionals in action during the RideLondon-Surrey Classic, which is part of the UCI WorldTour.
Important information
This event has been cancelled.