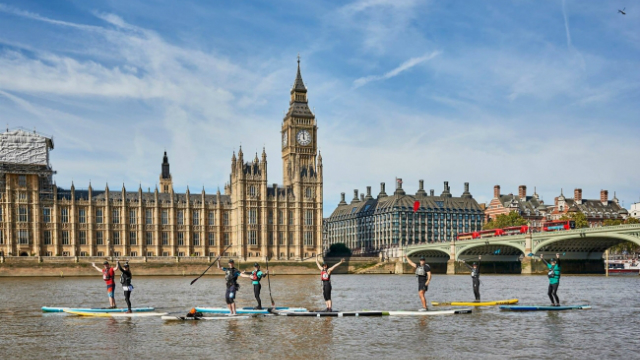 About
Unfortunately this event has been cancelled due to the adverse weather conditions forecast over the weekend. For more information please visit the event website.
Take over the river Thames this September at the inaugural Regatta London, a mass participation paddle sports event.
Thanks to the closure of the Thames Barrier throughout the day, the tides will be temporarily stopped and there won't be any other non-racing boats on the river. Don't miss the chance to paddle along the tranquil Thames via kayak, canoe, stand-up paddle board or rowing boat.
You can choose between a 12 or 14-mile route depending on your level of experience – The London Crossing (starting near Hammersmith and finishing in Greenwich), and The Big Ben Challenge (a looped course from Putney to Big Ben and back). Both routes will give you incredible views of London and some of the city's most iconic landmarks.
With the environment at the event's core, Regatta London will champion the benefits the river brings to the capital and celebrate the Thames as one of the largest natural spaces in London.
The event is a race and a challenge, so pick your sport, train and get ready for adventure. Don't fancy participating? You can still watch from the river banks to appreciate the spectacle and join in with the finish line celebrations.
Important information
This event has been cancelled due to adverse weather conditions.