NFL London Games 2021
From to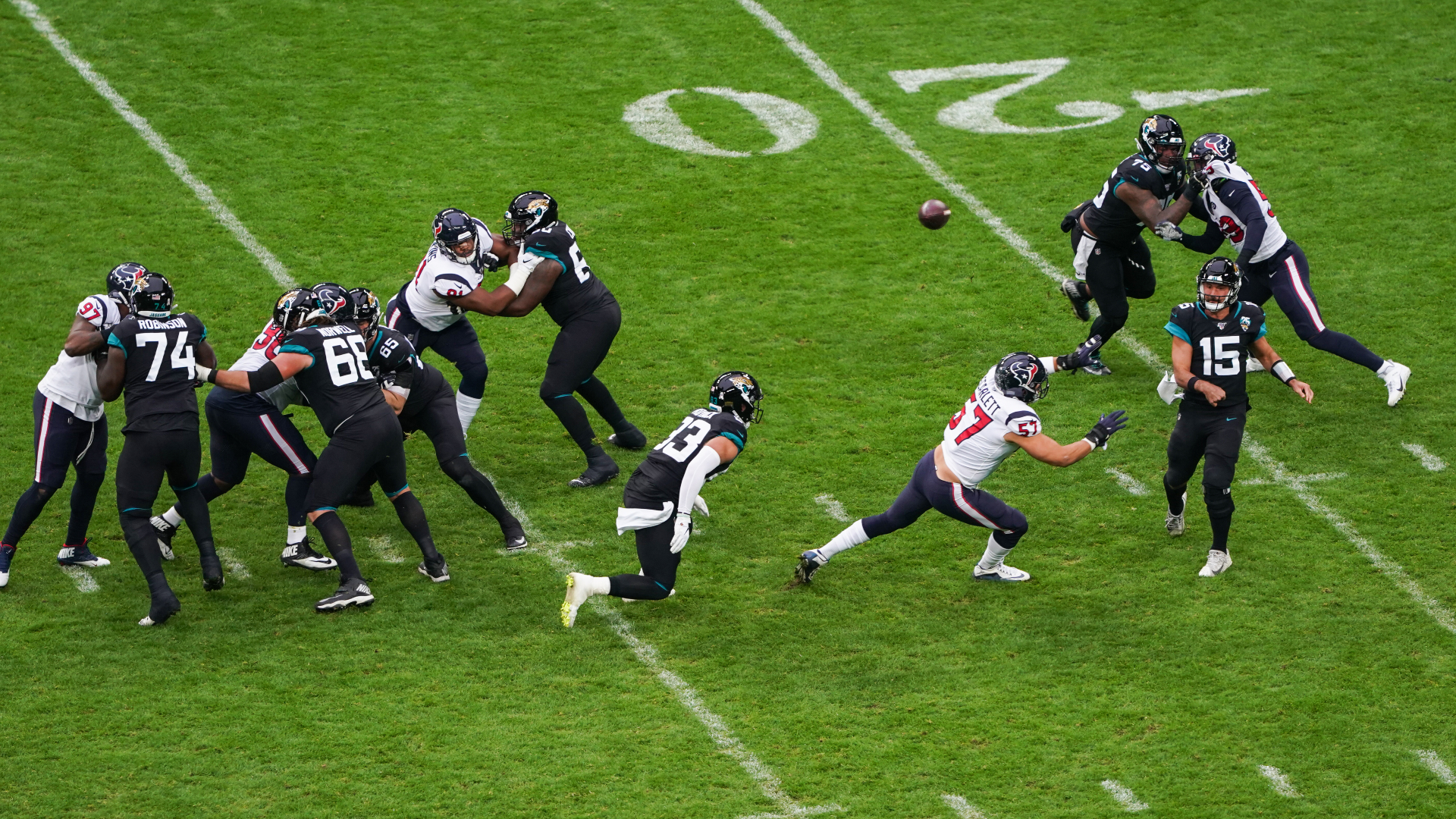 This event has finished.
Cheer on your favourite team during a lineup of action-packed games as the NFL returns to London.
About
Be prepared for the return of the NFL London Games as action-packed matches are played during the NFL series in London.
London's Tottenham Hotspur Stadium is the first purpose-built NFL stadium outside of the US and will host both games this season. The stadium's real-turf football pitch divides into three sections which are rolled away to reveal the permanent NFL field hidden beneath.
Support London's home team, the Jacksonville Jaguars, or cheer on the visiting NFL teams in London. You can expect an amazing show of sporting skills, athletic prowess and lively entertainment.
What NFL teams play in London?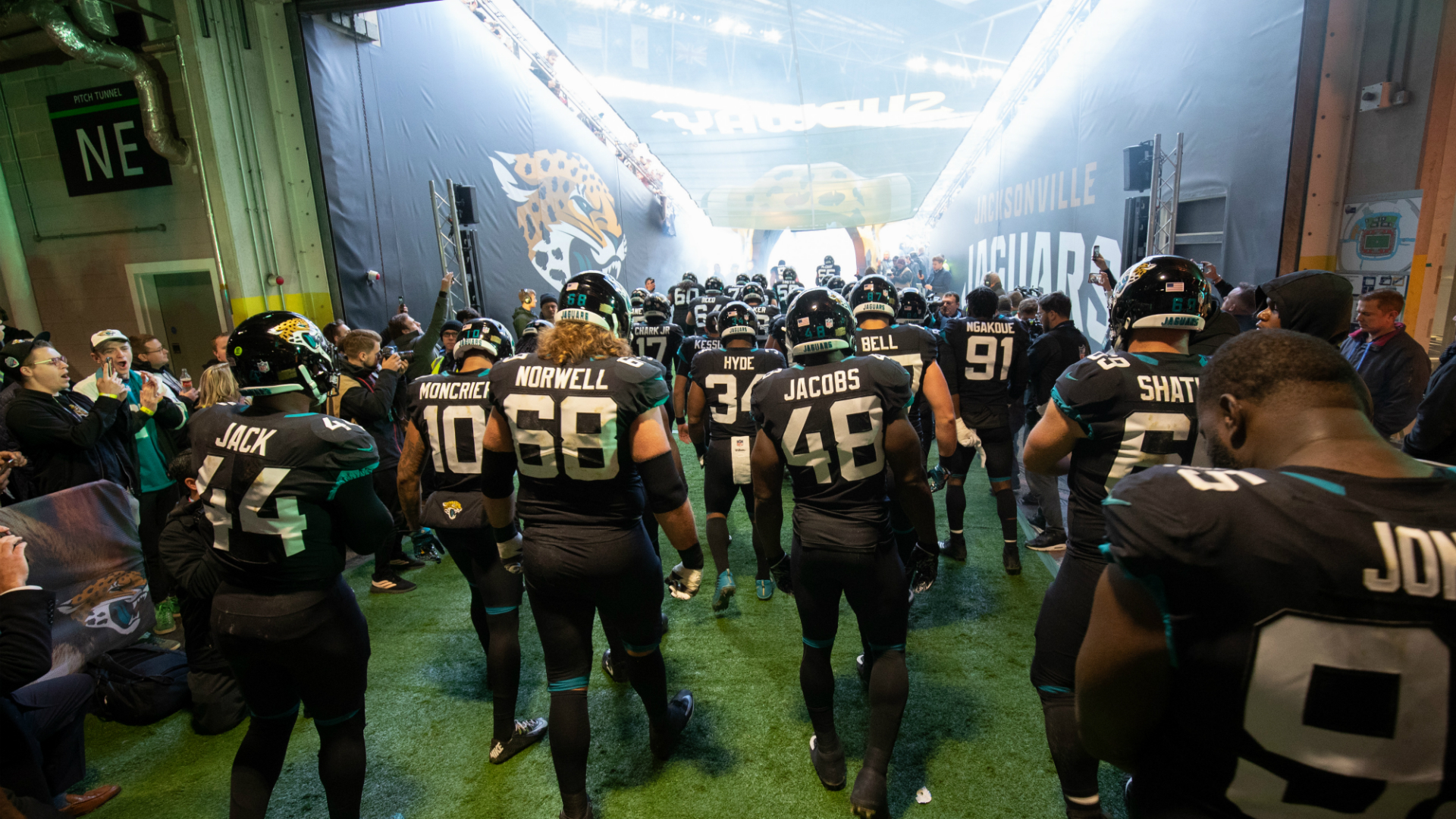 The Atlanta Falcons return to London to host the New York Jets on 10 October. Both teams have only played in the city once before, so don't miss the opportunity to watch the action live.
London's home team, the Jacksonville Jaguars will be playing their eighth game in London, hosting the Miami Dolphins. The game on 17 October will be the fifth time the Dolphins have played in the UK.
Look out for some of the sport's most talented players already confirmed to be playing in London during the first two picks of the 2021 NFL Draft. Star quarterbacks Trevor Lawrence (Jaguars) and Zach Wilson (Jets) will be keeping audiences on the edge of their seats in the first game. Four-time Pro-Bowler Matt Ryan will be working his magic for the Falcons and skilled play-caller Tua Tagovailoa will be playing for the Dolphins in the second match.
History of the NFL in London
The National Football League (NFL) has played regular season games in London since 2007, with Wembley Stadium having already hosted 23 games and almost 1.5 million fans.
In 2016 and 2017, NFL games in London were also played at Twickenham Stadium; and two of the four games in 2019 were held at the Tottenham Hotspur Stadium for the first time.
London has now hosted 28 games and 31 out of the 32 NFL teams.
Top tips for gameday in London
Make sure you know your running back from your quarterback with the NFL's rookie guide.
Dig in to some mouthwatering American-style refreshments in and around Tottenham Hotspur Stadium.
Leave your luggage behind and check the bag policies for Tottenham Hotspur Stadium.
Show your pride and wear your team colours. Facepaint always wins bonus points!
If you haven't scored a ticket, head to one of London's sports bars to watch the action.
Fuel up for the action with wings, burgers and ribs at one of best American restaurants in London.
Venue Details & Map
Address

782 High Road

London

N17 0AP

Telephone:

+44 (0)34 4499 5000