NFL London Games 2019
From to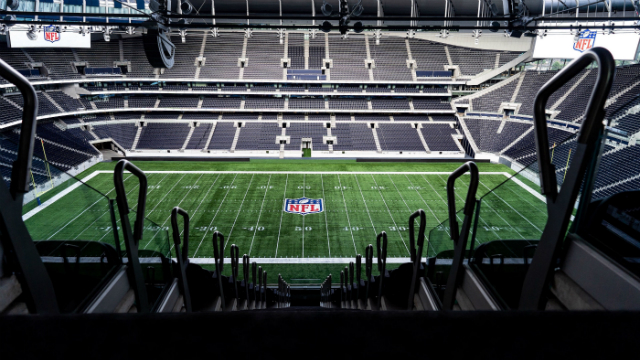 Watch four exciting NFL games this autumn with two teams playing in London for the first time.
Read More
About
Get excited as the NFL returns to London this autumn with four cracking fixtures lined up. The first two games will take place at the new Tottenham Hotspur Stadium, the first purpose-built NFL stadium outside of the United States, while the following two will be returning to Wembley Stadium, a welcoming host to NFL since 2007.
Support London's "home team", the Jacksonville Jaguars, or start following new visitors with two NFL teams playing in London for the very first time. Get ready for an amazing show of skills, entertainment and athletic prowess.
The action begins on 6 October with Oakland Raiders playing against the Chicago Bears at Tottenham Hotspur Stadium. Hot on the first match's heels, on 13 October, the Carolina Panthers will be playing their first game in London hosted by the Tampa Bay Buccaneers.
Then, on 27 October, the defending NFC champions, the Los Angeles Rams, will be hosting Cincinnati Bengals at Wembley Stadium. Finally, on 3 November, London first-timer Houston Texans will play against the Jacksonville Jaguars, who will be returning for their seventh annual home game in London.
History of NFL in London
The National Football League (NFL) has played regular-season games in London since 2007, with Wembley Stadium having already hosted 18 games and almost 1.5 million attending fans. In 2016 and 2017, games were also played at Twickenham Stadium and for the first time in 2019 two of the four games will be held at the new Tottenham Hotspur Stadium.
After the 2019 fixtures, London will have hosted 28 games and 31 out of the 32 NFL teams.
Venue Details & Map