Things to do on early May bank holiday weekend in London
From to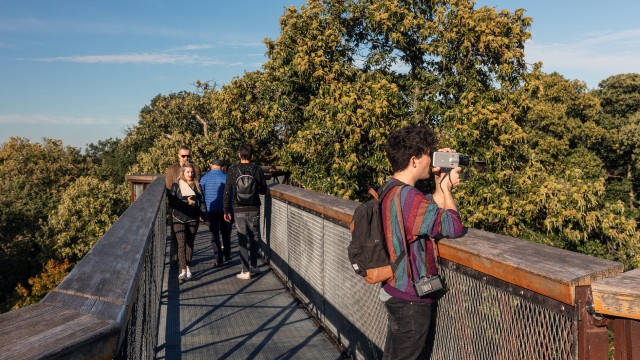 Explore new areas, tick off those must-sees and join fun events in London over the early May bank holiday weekend.
About
Spring's in full swing and London's full of life, so make the most of this vibrant time of year by spending a part of the early May bank holiday weekend in London. There are plenty of fun activities, events and outdoor experiences to add to your bucket list.
London's attractions, leisure venues, pubs, restaurants and non-essential shops are due to reopen on phased dates following the proposed easing of coronavirus restrictions. Check the latest coronavirus information and be aware that some venues listed may still be closed after these dates.
Also, check out more ideas for the spring bank holiday later in the month.
What's reopening this month?
Provided the coronavirus restrictions ease as planned on 12 April, the following attractions have indicated they will reopen their doors to visitors this month:
Virtual activities to do from home
Refresh your wardrobe for summer
Out with your heavy wintry coat, in with snazzy summer dress… Revamp your look in time for summer at one of London's best shops.
Hunt down items of all kinds at the capital's department stores, including Selfridges, John Lewis, Liberty, Harrods and Harvey Nichols.
Spend a day exploring top shopping areas – many also have plenty of places for pit stops between flashing the plastic.
Peruse unique, second-hand and vintage items on May bank holiday markets in London.
Enjoy leisurely meals
Find more London food and drink ideas.
Venture outdoors in London
Most attractions remain closed this early May bank holiday, but take a look at what you can usually enjoy on this spring weekend below, and plan ahead for next year.
Family-friendly attractions in London
Treat the kids to memorable experiences
Enjoy bank holiday days out