Things to do on spring bank holiday weekend in London
From to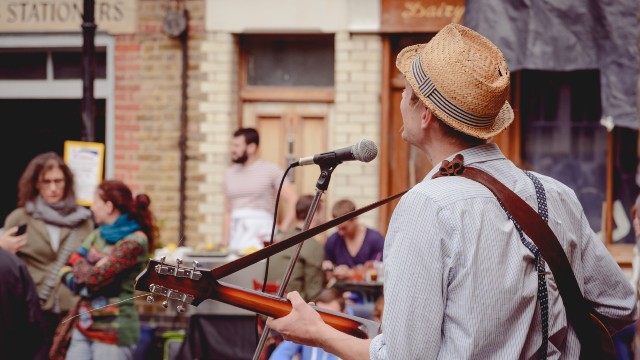 Discover events, activities and outdoor spots with our top tips on things do to over the bank holiday weekend.
About
Summer's preparing its warming hug, so put on your shades, grab your friends or family and plan ahead for the spring bank holiday weekend in London.
Many London attractions, shops and hospitality venues have reopened following the easing of coronavirus restrictions, but some remain closed.
As London gears up for the summer months, you can enjoy plenty of outdoor fun, including alfresco dining, open-air cinema and theatre, or Insta-worthy parks and gardens. See what else is happening over the bank holiday weekend a little nearer the time.
Tick off top London attractions
Enjoy favourite family activities in London
Plan fun bank holiday days out in London
Head to Windsor Castle on a day trip from London, where you'll spot where Harry and Meghan got married, marvel at world-class art and explore regal rooms.
Enjoy all sorts of days out in London with our handy itineraries, covering shopping hotspots, foodie treats, family ideas and more.
Catch a film or a theatre show
Explore the great outdoors
Practical info for bank holiday Monday in London
Most attractions, shops and restaurants are open as usual during the bank holiday weekend, or open with amended times. Due to the ongoing coronavirus pandemic, some may remain closed this weekend. Please check with the individual venue before visiting.
Some transport services may be affected, so check the latest information for Transport for London services and rail networks before you travel.
More bank holiday inspiration
For more bank holiday weekend ideas, find our top tips on things to do on a Saturday and Sunday in London. If you're staying for longer, make sure to see what else is on during spring and summer, including key events in May and June.
If you're already in London, follow this guide to activities for today and the upcoming weekend, or download the Visit London app to have inspiration in your pocket.
Stay for the whole weekend to make the most of the bank holiday vibes – find tips on where to stay in London.