Open House Festival 2021
Free
From to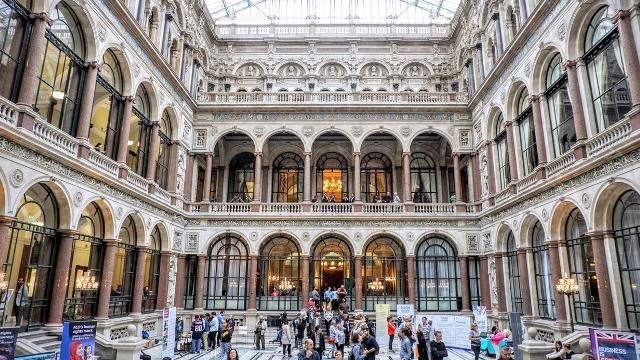 Discover hidden secrets of London as you peek inside some of the most iconic buildings and architecturally unique spaces around the city for free during the Open House London 2021 festival.
About
Celebrate London's architectural wonders as Open House London 2021 throws open the doors of iconic buildings and spaces around the capital, whether you're at home or in the city.
Enjoy free access to buildings which are not usually open to public, from private houses to places of worship, museums, schools and offices, and join live or virtual tours, movie screenings, guided walks and activities throughout the festival.
What buildings are part of Open House London 2021?
Each year, you can explore a new array of buildings and spaces. This year's programme is yet to be announced. In 2020, you could...
Explore core collections with events organised around key themes, including Culture at Risk, Colonial Histories, Race and Space, Landscapes and Landscape Workers and Architecture for the Climate Emergency.
Get behind-the-scenes access to historic buildings and cultural institutions, including Grade I-listed architectural treasure Union Chapel, Grade II-listed Phoenix Cinema, one of the oldest cinemas in the country, 1920s art deco gem Freemasons' Hall, historic Royal Opera House and Edwardian-period, Grade II-listed Honeywood Museum.
Embark on walking tours exploring themes such as the cultural change of east London, the lost canals of south-east London and slavery and the city.
Join virtual tours of London's Fleet Street pubs, street art, parks and secret gardens and those challenging London's colonial histories and race.
Get comfy and peruse through 33 short films providing a sneak peek into fascinating buildings from all over the capital.
Then tune into the Open City Podcast which explored the city's past, present and future.
Bring more than 16 iconic London structures home by crafting their models with kits available from the Open House online shop.
Open House Families also returned in 2020, with a free programme of activities, workshops, online events and architectural trails for children and their families in Open House venues across London.
Check back closer to the time for full programme of Open House London 2021.