Here are nine of my favourite things to eat and drink in Chinatown:
1. Chilli oil lamb noodles from Food House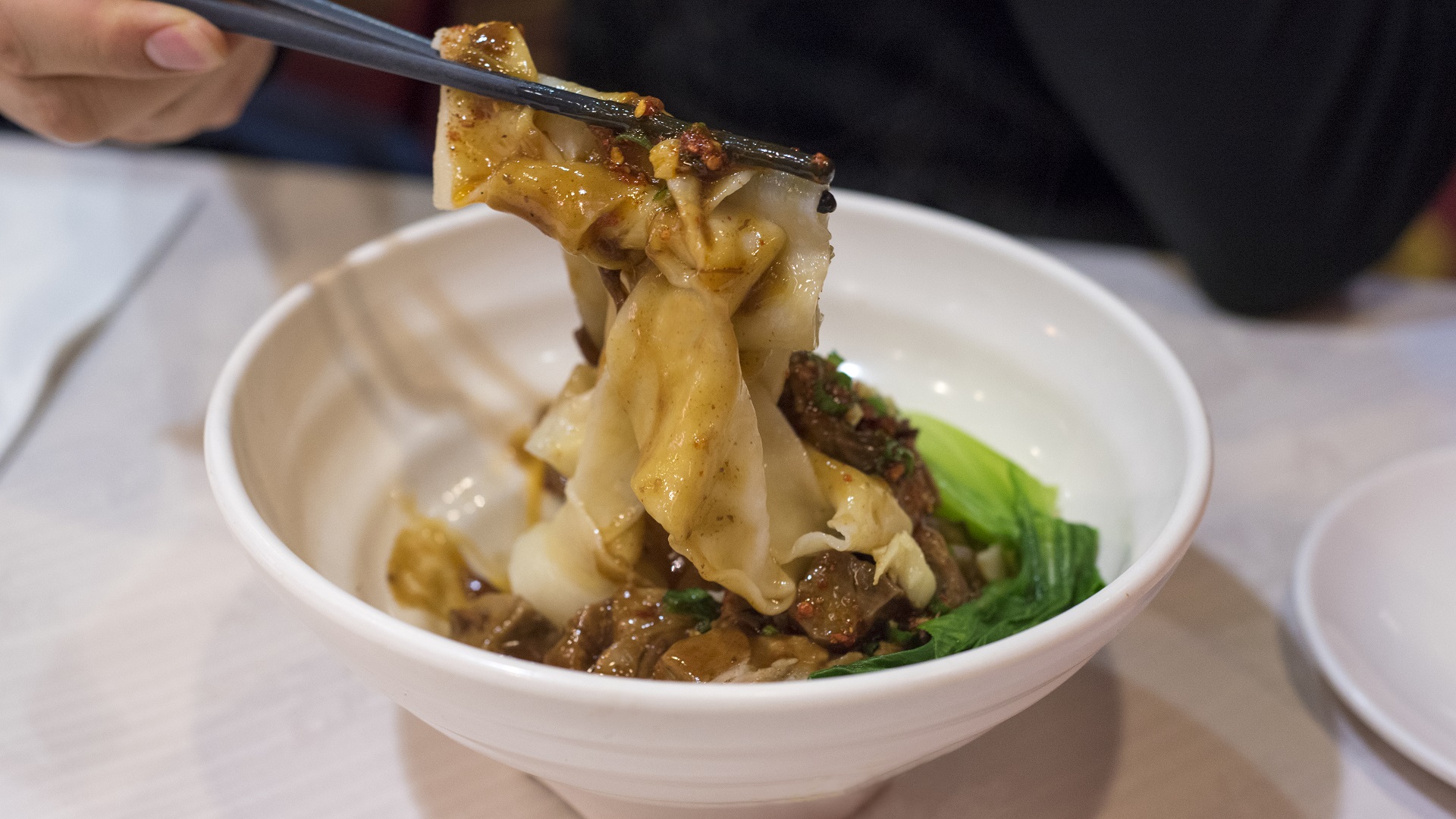 This energetic and bustling restaurant at 46 Gerrard Street with 風味食堂 above the door (translating to Food House) is a hub for fiery Sichuan specialities. The
huge bowl of wide and hearty handmade noodles smothered in chilli oil with tender lamb is the stuff dreams are made of.
2. Hammered chicken breast from Good Friend
From this small takeaway joint on Little Newport Street, you'll find Taiwan's iconic hammered and fried chicken breast, and it's a mighty size. Light and crunchy, get it dusted with a powdered seasoning of your choice for an addictive cheap treat on the move – the plum is my Achilles heel.
3. Custard bun from Golden Gate Cake Shop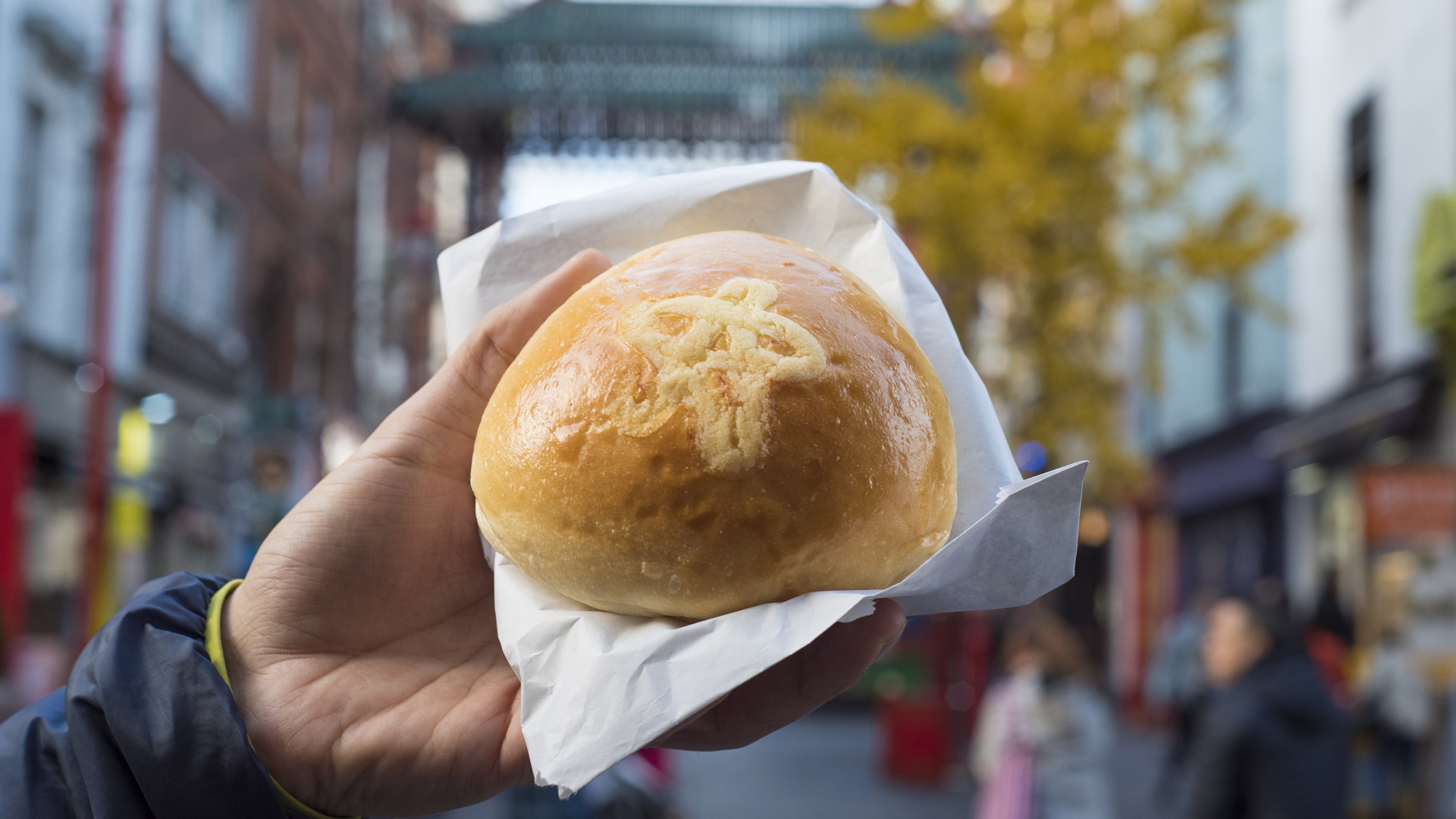 It's hard not to marvel at the 80 different types of cakes available at this Cantonese bakery. There's a lot to choose from, but for a sweet fix I can't resist their terrific creamy custard buns. Soft and pillowy bread conceals the sweet and rich filling within. Warning: don't be surprised if you scoff two in one sitting. I speak from experience.
4. Roti canai from C&R Cafe
You'll find classic Malaysian fare at this relaxed restaurant in Rupert Court, with a fan base that even includes one of the UK's harshest food critics, Jay Rayner. Don't miss their Penang staple of buttery and flakey roti with a glorious curry dipping sauce for an excellent light bite. It's pretty much as good as the ones I had when I visited Penang a few years ago.
5. Roast duck from Four Seasons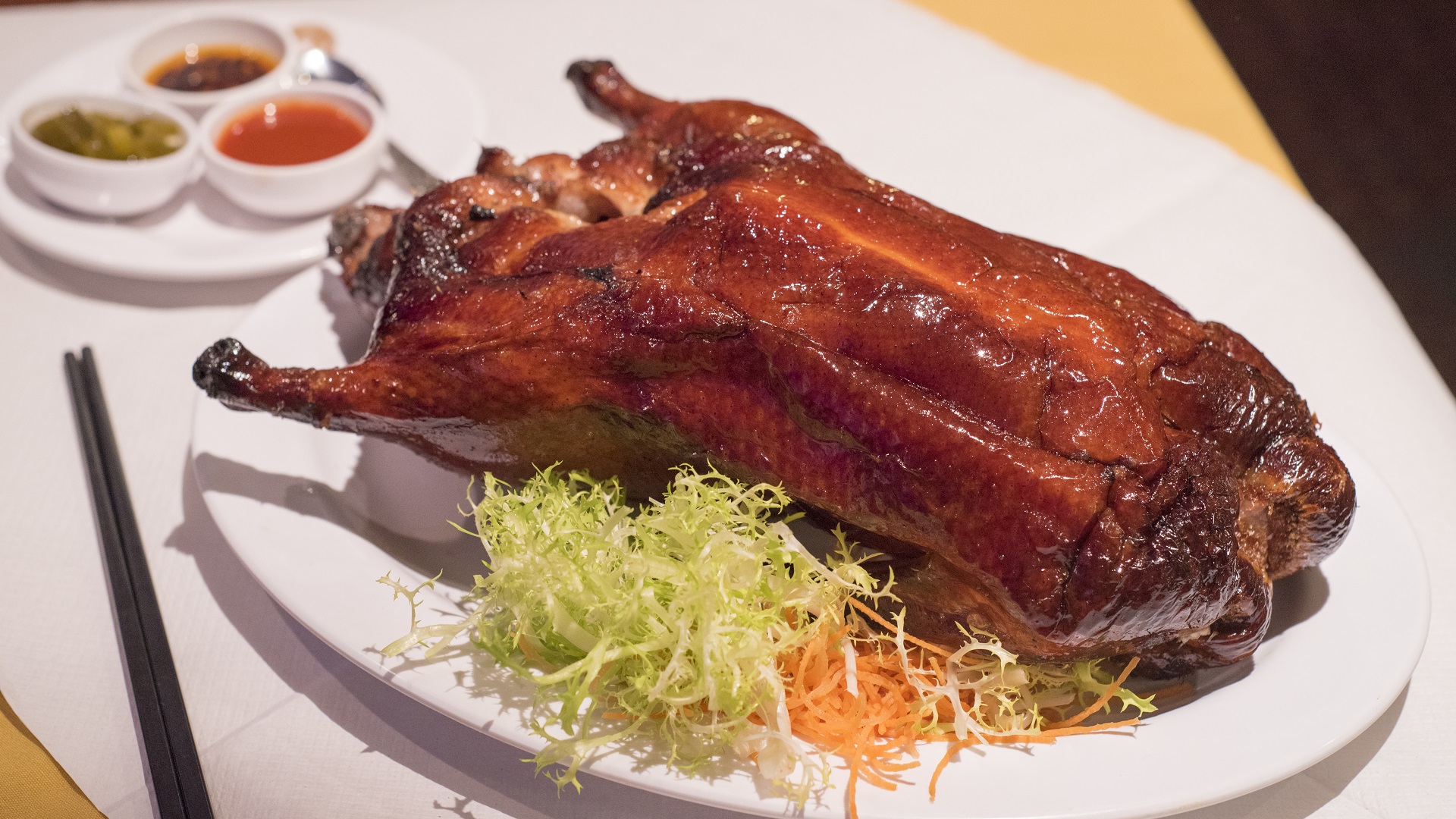 The Chinatown outposts of this small group of Cantonese restaurants are the perfect spots to sample some of the best roast duck in town. The Irish grain-fed, free-range birds yield an exquisite crisp skin and juicy flesh, seasoned in the venue's secret blend of spices. I've hardly eaten Cantonese roast duck anywhere else since my first visit.
6. A negroni from Experimental Cocktail Club
Hidden behind an unassuming black door on Gerrard street, you'll find the Experimental Cocktail Club, one of the most exciting bars in London. With an arresting interior and thrilling stock of vintage and hard-to-source spirits, their classic negroni is quite unlike any other. Expect 1970s Campari and gin hailing from the 1950s. My favourite place to time travel via the medium of cocktails.
7. Taiyaki with matcha ice cream from Bake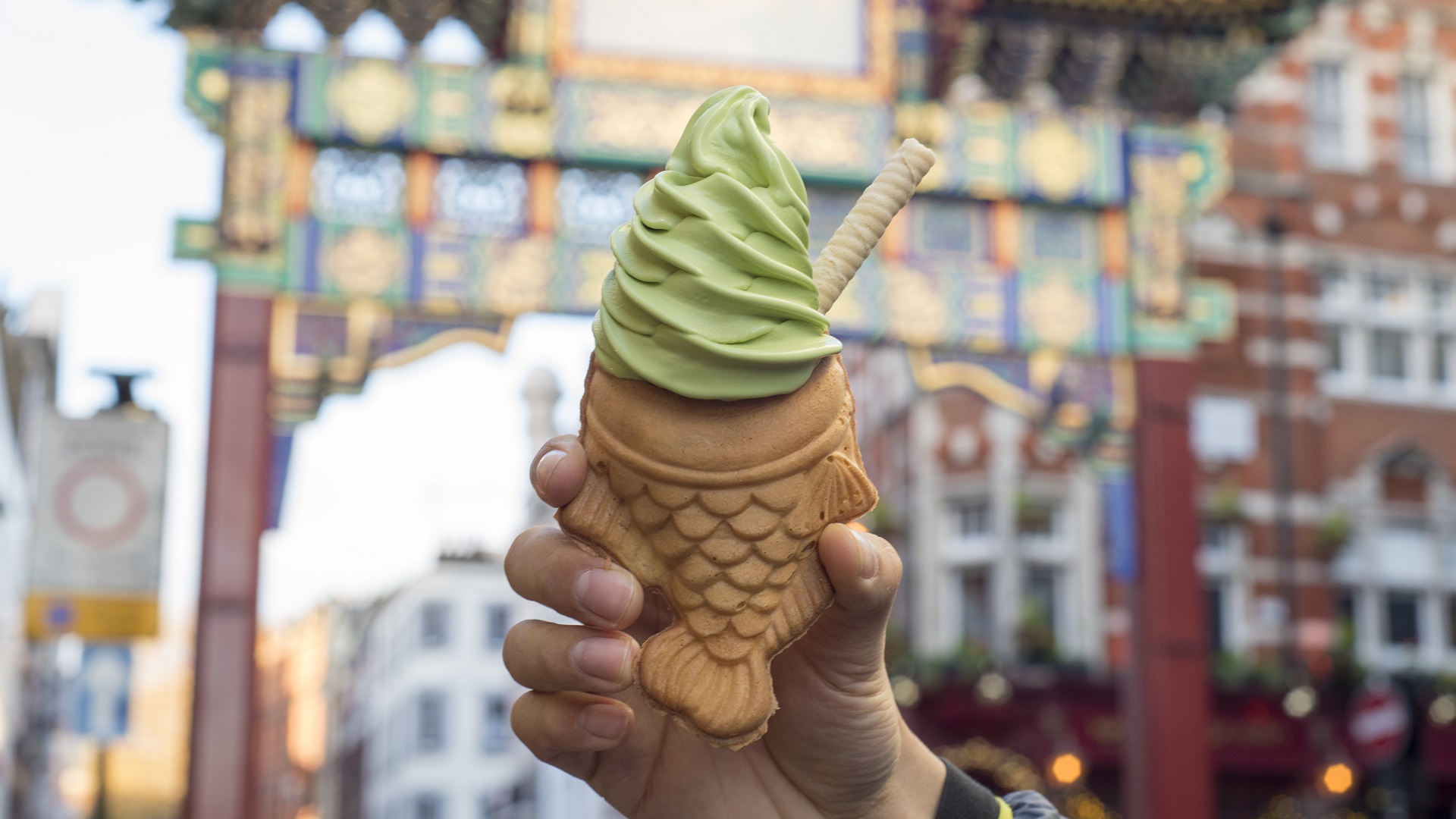 This epicentre of pan-Asian baked goods on Wardour Street is not a place to exercise restraint. I tend to leave with a few items, but never without their version of Japanese taiyaki in hand – a fish-shaped waffle cone filled with matcha soft serve, it's a bestseller for a good reason.
8. Chongqing noodles from Little Wooden Hut
Representing regional dishes from across China, Little Wooden Hut on Lisle Street may be tiny, but I love how its menu packs a serious punch. Especially in this noodle dish, with a bright red chilli oil soup base laced with prickly Sichuan pepper that stampedes across the tastebuds.
9. Hainanese chicken rice from Rasa Sayang
Specialising in both Malaysian and Singaporean cooking, this halal venue on Macclesfield Street does Singapore's national dish really well. I rarely stray from this signature item: the soft poached chicken and fragrant rice with a small bowl of stock is comfort food in the truest form.
If you're visiting during Chinese New Year in London, join in the Chinese New Year celebrations, feast at Chinatown restaurants and check out these top Chinese New Year tips.