Under the gaze of The Shard, western Europe's tallest building, London Bridge offers unusual sights and thrilling experiences alongside the world-famous waterway – the Thames.
This iconic area is one of London's oldest, boasting historical, maritime, culinary and sometimes macabre connections to events that have shaped the city's history.
You will find award-winning attractions, an array of exciting bars, restaurants and shops – plus plenty of photo opportunities at global landmarks such as Tower Bridge and the Tower of London. With so much to explore, it's the perfect place to discover on foot.
Travel to London Bridge
Getting to London Bridge is easy. You can take:
There are also several docking stations for the London Cycle Hire Scheme if you're feeling active and want to see London on two wheels.
If you're going to be in London for more than a day, it's worth buying a Visitor Oyster card in advance. The Visitor Oyster card is delivered to your home before you arrive in London. It is one of the easiest ways to get around London.
If you do not have a Visitor Oyster card, you can buy an Oyster card at the Tube station.

What to do and see in London Bridge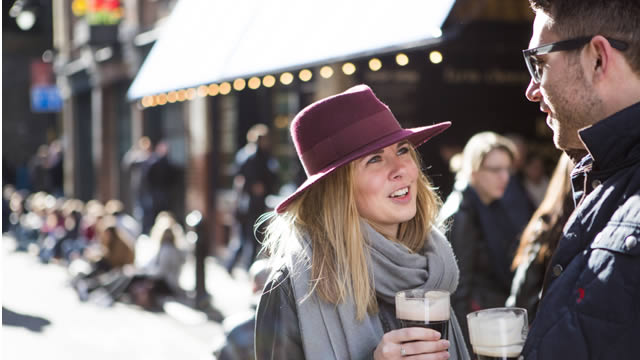 As the tallest building in western Europe, The Shard dominates the London Bridge skyline. For incredible vistas of London and beyond, head to The View from The Shard on levels 68-72.
After soaking up stunning views, find a range of exciting attractions next to London Bridge Station. Thrill-seekers will love the terrifying London Bridge Experience and the Old Operating Theatre, Museum and Herb Garret, where 19th century surgeons performed operations without anaesthetic.
Then it's just a short stroll across the road from London Bridge Station to Borough Market, the UK's oldest food market. Open Thursday to Saturday, the market has more than 100 traders selling a variety of artisan cakes, cheese, meat, fish, vegetables and breads.
Next to the market discover the oldest Gothic church in London, Southwark Cathedral.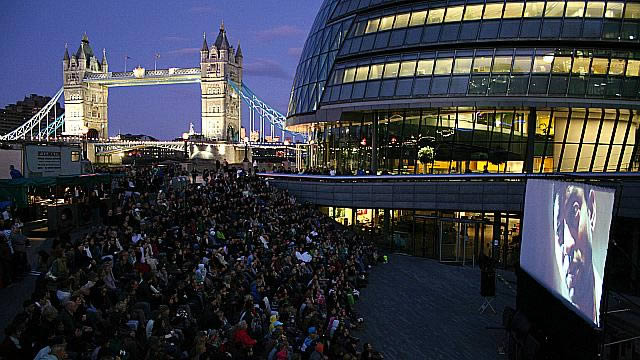 No visit to the London Bridge area is complete without a walk along the river. There are plenty of things to do on or above the Thames near London Bridge. Visit Hay's Galleria shopping centre for a spot of retail therapy in a remarkable space. Stop off at The Scoop or Potters Fields Park beside City Hall to relax by the river and maybe catch one of the frequent free special events.
Then hop aboard HMS Belfast, Europe's only surviving WWII big gun warship – but don't tire yourself out, as there are nine decks in total! Bring a naval operation to life with simulated radars in the Operation Room and feel the heat of the battle in the Gun Turret Exhibitions.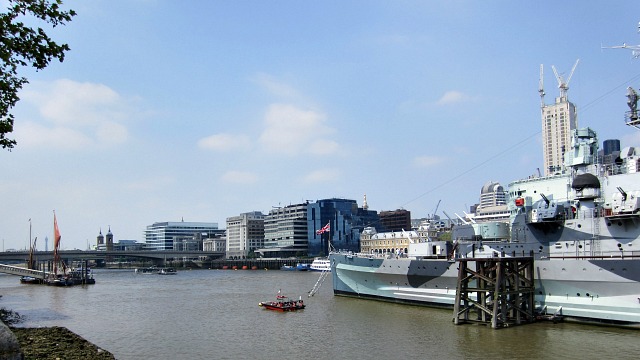 Further downstream, step inside Tower Bridge to find out how the world-famous bridge works, and venture out along the glass-floor walkway to admire the stunning views over London.
Fashionistas will love the exhibitions at the Fashion and Textile Museum on Bermondsey Street.
If you are travelling to London with kids, don't miss the brilliant Unicorn Theatre, the country's leading theatre for young people, producing an eclectic and surprising programme of work year-round for children aged 6 months to 18 years.
For evening entertainment, the Bridge Theatre is a new arrival on the capital's theatre scene and champions original writing and first-class production in their 900-seater riverside venue.
For more ideas go to London Bridge Revealed or download the Riverside London App.
Where to eat in London Bridge: bars and restaurants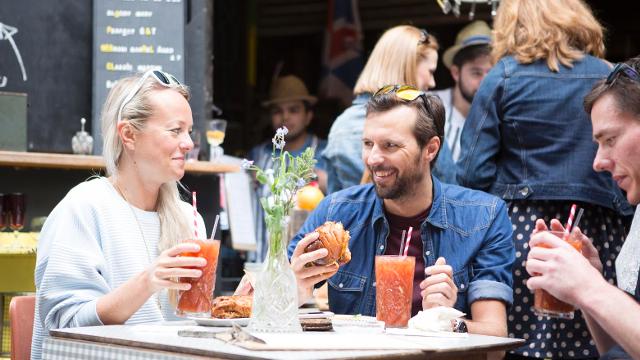 London Bridge used to be known as 'London's Larder' because of all the exotic food that was shipped here from across the globe and stored in the riverside warehouses. Today, a wide variety of culinary experiences caters to every palate and budget.
Sampling delicious food and drink as you wander through Borough Market is a must-do in London. Head to on-trend Bermondsey on a Saturday and you'll also find the Maltby Street and Druid Street markets, where you can tuck into tasty bites from local artisan producers.
A fine selection of new eateries have recently opened by Tower Bridge, including The Ivy Brasserie, The Coal Shed, Baluchi and Tom Simmons. Nearby, chef Tom Sellers conjures his ever-evolving tasting menu of seasonal dishes that has earned Restaurant Story its Michelin star status.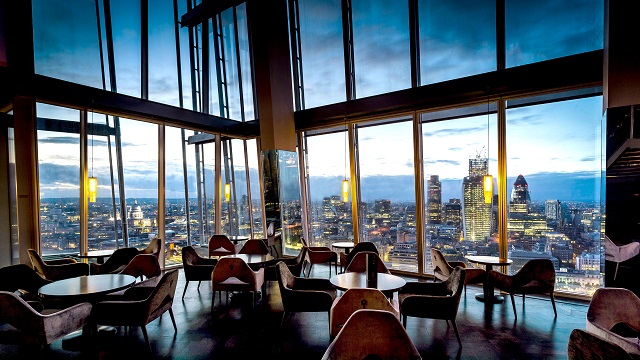 For a restaurant experience with a view from the sky, try Asian fare at Ting and Hutong, eat from the grill at Oblix and sample modern British cuisine at Aqua Shard.
Enjoy more down-to-earth panoramas at European eateries Le Pont de la Tour, Cantina del Ponte, Côte Brasserie, and the riverside establishments in More London. Bermondsey Street boasts a host of independent places to eat in, including Tanner & Co. and Pizarro, with Champor Champor, Texas Joe's and Londrino hidden away close by.
For London Bridge bars and pubs that offer something special try The Upper Deck Bar at HMS Belfast for its unbeatable alfresco setting; GŎNG for its outstanding views; The George Inn, which Charles Dickens visited and wrote about; and outstanding cocktails at Nine Lives, London Grind, TwoRuba or the Quarter Bar.
Find more information about the best London Bridge restaurants and pubs.
Hotels and hostels in London Bridge
London Bridge is a great base for exploring the capital. You can book hotel rooms close to London Bridge Station at the Hilton London Tower Bridge, London Bridge Hotel, Ibis Styles London Southwark Rose and the five-star luxury hotel Shangri-La at The Shard.
For cheaper accommodation, book at the King's Venues Guys Campus London Bridge. Or for something a little roomier than a hotel or hostel, take a look at the Marlin Apartments - Empire Square.