The city's river has plenty to offer, whether you prefer a slow-paced visit to London, taking in walks and countryside, or you're more inclined towards action and adventure.
1. Events on the river
Celebrating all things river-related, Totally Thames 2016 will bring together art, music, activities and special events from 1 to 30 September. Other highlight river dates to add to your calendar include The Cancer Research UK boat race and the Virgin Money London marathon in April, the Great River Race and the impressive Mayor's New Year's Eve fireworks display at the end of December.
2. Sightseeing tours along the river
There are lots of ways to explore London's famous river: Take in a relaxing overview of London onboard a Thames river cruise, or see London at your own pace with an MBNA Thames Clippers One-Day River Roamer ticket. Alternatively, slip on a pair of comfortable shoes and take part in an evening walking tour along the river (stopping off for some well-earned fish and chips along the way).
3. High speed rides on the river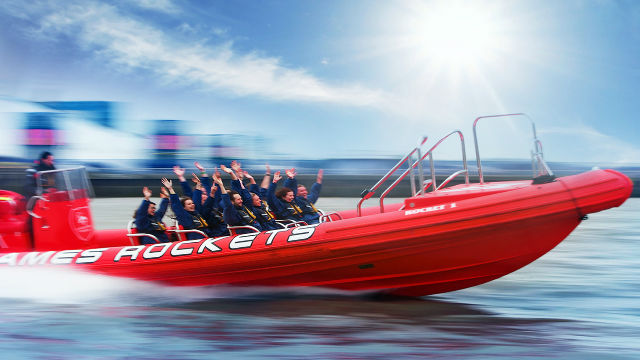 Fasten your seatbelts and prepare to experience London in fast forward on a speedboat tour of London. See several top London attractions in mere minutes!
4. Culture along the river
There are plenty of cultural landmarks along the river that deserve to be on your 'to-do' list. Discover a broad range in theatre, music, film, art, and dance at Shakespeare's Globe Theatre, the Tate Modern, the Tate Britain, the National Theatre, BFI Southbank, and the Southbank Centre.
5. History along the river
Step through the door of time and take a sneak peak at life in London's past. In their own unique ways, the Tower of London, HMS Belfast, the Houses of Parliament, Royal Museums Greenwich, and Hampton Court Palace all have stories to tell. (Hampton Court tip: arrive by train but take the Thames boat service all the way back into London).
6. Pubs and restaurants with a view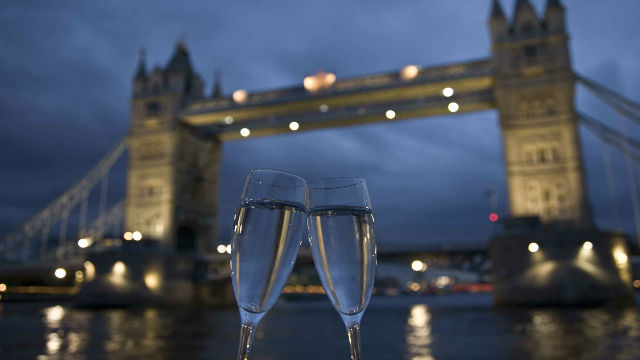 Impress your friends and loved ones by booking breakfast, brunch, lunch, or dinner along the Thames. For the best views of London, check out restaurants such as Perkin Reveller, Pont de la Tour, or The Bingham. Better still, dine in style on board a Thames dinner cruise. If it's just a relaxing drink you're after, check out the best riverside pubs in London.
7. See London from above
So you've walked along the banks of the Thames, you've taken a river bus or Thames river cruise, so complete the set by experiencing the river from above as well. No trip to London is complete without a ride on the Coca-Cola London Eye in Central London. For an alternative view on London, take a trip on the Emirates Air Line cable car. For the more daring, Up at The O2 will provide a different point of view. Take a London Helicopter Tour, which takes flight above the water, for possibly the most unique view of London.
8. Parks, gardens and wildlife
The river Thames offers plenty of opportunities to quietly admire London's natural side as well. For four days every year, the popular RHS Chelsea Flower Show brings a world of colour and scent to the river banks. Discover the plants, birds and wildlife at Royal Botanical Gardens at Kew and the WWT London Wetland Centre. If you simply need to take time out and unwind, visit Battersea Park and Children's Zoo.
9. Learn about London's bridges
The bridges spanning the river each make a dramatic focal points for photos. A visit to Tower Bridge should be part of any river-based itinerary. It's also recommended to wander across Millennium Bridge between Tate Modern and St Paul's Cathedral, across Hungerford Bridge for its impressive view (particularly at night), and across Albert Bridge to admire its design. Learn more interesting facts about London's bridges.
10. Explore a new area
Aside from all the great activities available on or next to the river, the water also makes a great mode of transport. Use river services to explore areas of London away from the South Bank and Westminster: take in the leafy suburbs of Kew and Richmond; wander through the parks and historical sites in Greenwich; admire the boats in St Katharine Dock's, and explore the diversity of Bankside.