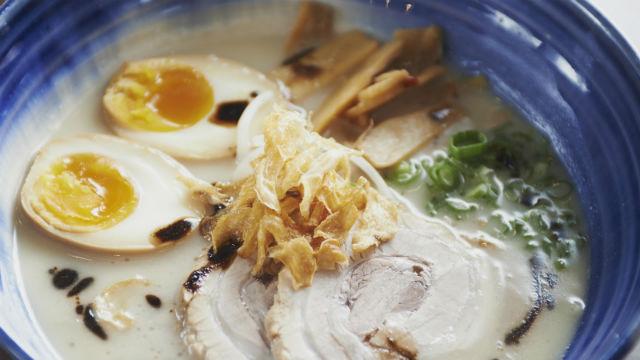 Feast on some of the best ramen in the capital at this South London ramen hotspot.
About
Every Saturday, fill yourselves up with tasty ramen at Bone Daddies, Bermondsey.
Taste Bone Daddies' signature hearty broth, which includes a 20-hour pork bone tonkotsu ramen, and follow that up with Korean fried chicken wings, and a dessert selection that includes Little Moons mochi ice cream in a variety of different flavours.
Still thirsty after all that ramen? Take advantage of a fully-stocked bar, with an impressive range of whiskies and sakes.