Chicago Rib Shack - Clapham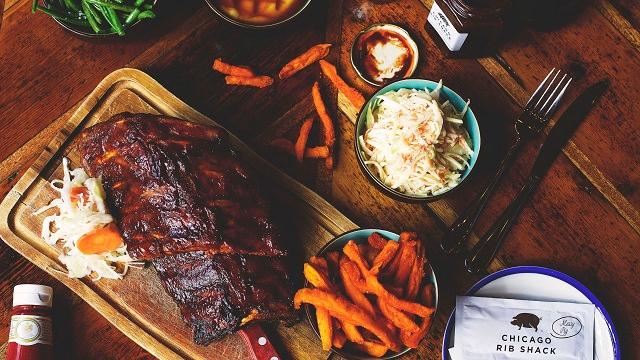 An American restaurant with a menu of smoked ribs and burgers.
About
With tiled flooring and upholstered booths this Clapham restaurant under the arches of Voltaire Road is more chic than your average rib shack.
Though the room may be glossy, the food is hearty and best enjoyed with a bib tucked in. Juice ribs come slathered in the sticky glaze of the in-house BBQ sauce, with sides like BBQ beans, and mash with gravy.
Though ribs are the main event there are burgers and salads to enjoy too, in addition to delicious cocktails and a good range of beers.