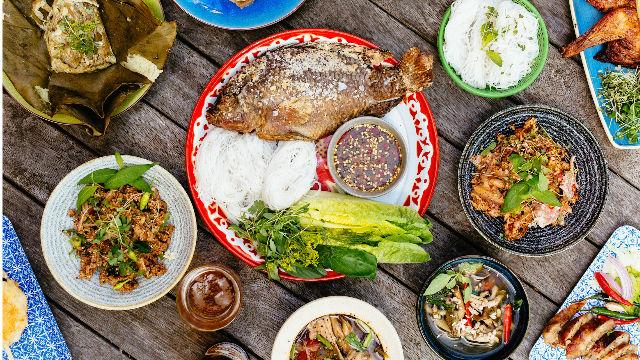 Laotian pop-up goes permanent in Covent Garden.
About
Experience traditional dishes from Laos created by the team behind popular Rosa's Thai Café, in the first London restaurant to honour the country's cuisine.
Set up following a successful pop-up in Victoria, Lao Café brings together the flavours and ingredients used in Laotian cooking with grilled meat and fish dishes, flavour-packed salads and spicy curries.
Head chef Saiphin Moore draws on her heritage to create dishes using family recipes and techniques that have been used for centuries in the South East Asian country. It's these methods and flavours that make its food distinct from neighbouring Thailand and Vietnam.