American Bar at The Savoy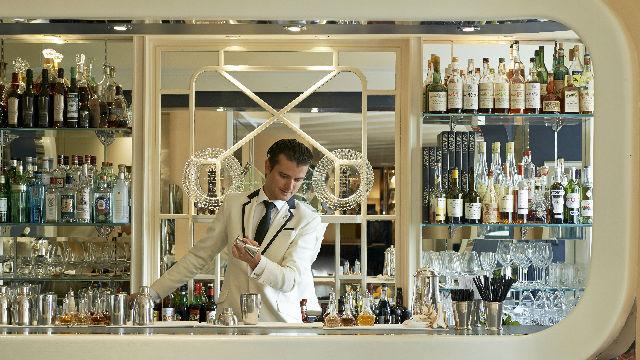 One of the oldest cocktail bars in London, this classy hangout in The Savoy hotel serves both classic and innovative cocktails.
About
Whether a twist on a classic gin and tonic, one of its own legendary signature cocktails or an inventive challenge for the expert mixologists, the American Bar serves its drinks in style.
Nab a bar seat to get a front row view of the bartenders as they mix picture-perfect cocktails while you listen to live music, from classic piano to sultry jazz every evening.
This long-running bar has won many awards, including the recognition of the best bar in the world at the World's 50 Best Bars Awards in 2017.