There are lots of options to choose from when it comes to getting on board a Thames boat trip. Enjoy a Thames lunch cruise or Thames dinner cruise, or for a thrilling ride along the Thames, opt for a London speedboat tour.
Browse this selection of the best Thames river boat trips below.
Thames cruise afternoon tea with City Cruises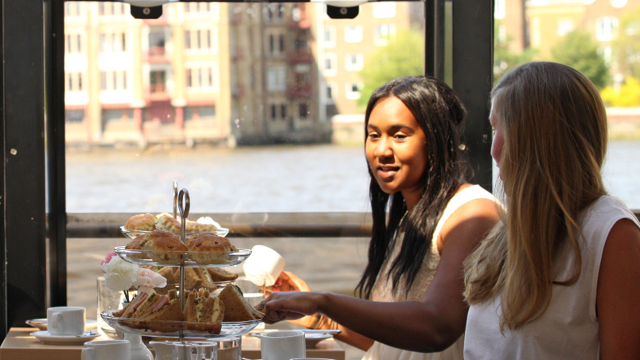 Satisfy your desire for London afternoon tea with this Thames cruise. Afternoon tea is served with jam, a generous dollop of cream, plus plenty of finger sandwiches and cakes, and a welcome glass of champagne. Settle back and relax aboard this river cruise, and be part of this British tradition. Book a Thames cruise afternoon tea with City Cruises now
Bateaux London Superior Dinner Cruise
A Bateaux London Superior Dinner Cruise is more than just a cruise; it's an experience. Take a ride on the sleek, all-glass Symphony or Harmony Cruisers, and enjoy uninterrupted 360-degree views of some of London's biggest sights, including the Houses of Parliament, the Coca-Coca London Eye, and The Shard. Tuck into a five-course dinner, enjoy live entertainment and dance along the Thames on a river boat. Book Bateaux London Superior Dinner Cruise now
London Dinner Cruise
One of the best nights out in the capital is aboard the London Dinner Cruise on the River Thames. Get your glad rags on and dance the night away on this boat cruise, with top tunes from a live performer and a free glass of champagne on arrival. Take a break from the dance floor and enjoy a delicious four-course dinner, including smoked salmon mousse to start, and roast chicken wrapped in Parma ham for mains. Book the London Dinner Cruise now
Speedboat tours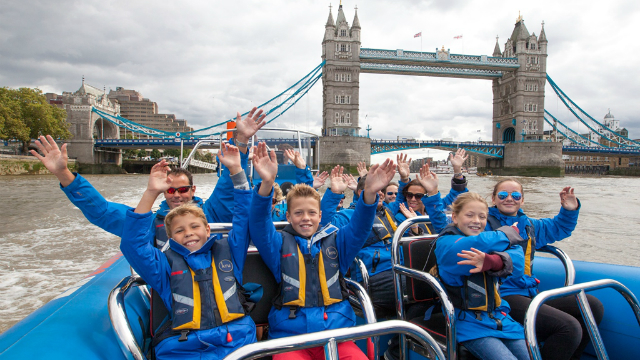 For those who love a high-octane adventure, speed along the Thames on a RIB (rigid inflatable boat) tour. Zoom under the capital's famous bridges on a thrilling water-bound experience taking in many of London's famous landmarks.
Thames Lunch Cruise with City Cruises
Enjoy lunch on the Thames aboard this fine river cruise. Take a relaxed mini voyage through the heart of London and see Big Ben, London Bridge and other important London landmarks, whilst listening to audio commentary. Enjoy a two-course lunch that includes roasted chicken with creamy leek sauce and a dessert of chocolate truffle cake. Stroll on the deck afterwards and take advantage of the fully stocked bar. Book Thames Lunch Cruise with City Cruises now
One-Day River Roamer boat trip ticket with Thames Clippers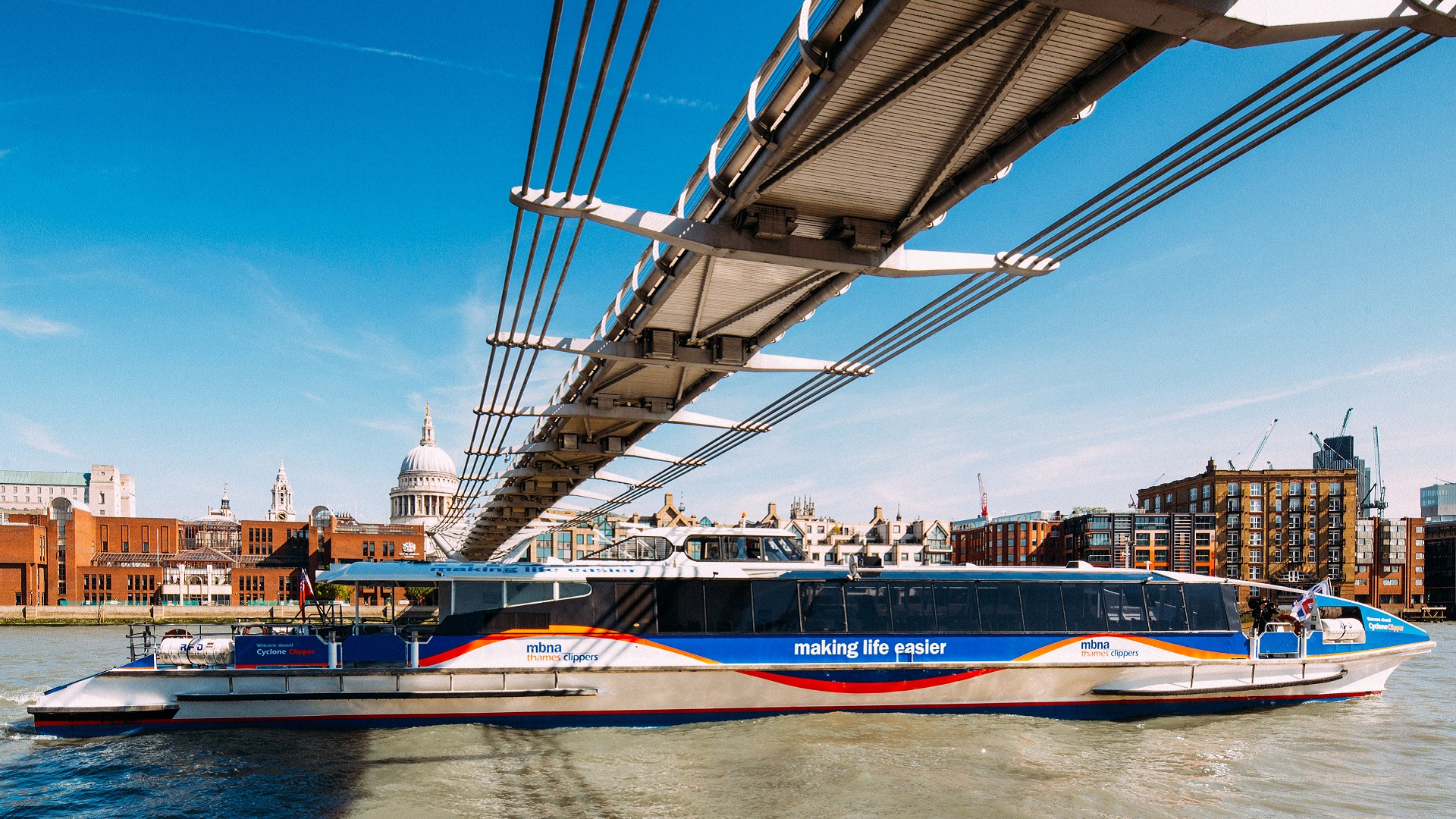 River boat operators, Thames Clippers, leave every 20 minutes from piers all along the Thames, so you're never too far away from a departure point. Purchase a river roamer boat trip ticket for unlimited river travel, and combine these tickets with tickets for riverside attractions, such as Shakespeare's Globe Theatre and the Tower of London. Book One-Day River Roamer boat trip ticket with Thames Clippers now
Bateaux London Superior Lunch Cruise on the Thames
All the food for a Bateaux London Superior Lunch Cruise is freshly cooked on board. Take advantage of this fresh three-course set menu and gaze out at the best London riverside attractions, with an uninterrupted 360-degree view on board the river cruiser. Book Bateaux London Superior Lunch Cruise on the Thames now
Explore by category