Content contains affiliate links – marked with asterisks. If you click through and make a purchase, Visit London receives a commission which is put back into our work promoting London.
From stylish saunas and luxury spas with pools, to spa breaks at top hotels, discover the best places in the capital to escape and unwind.
Whether you want to celebrate a special occasion or indulge in a one-of-a-kind experience, these spa days are the perfect gifts for friends, family, and those who love a spot of pampering.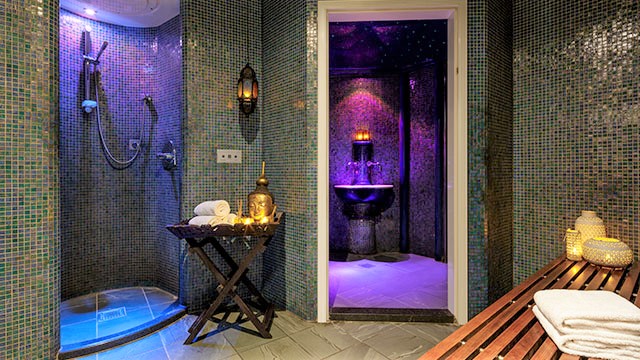 Explore the art of relaxation in the
East River Spa
at Radisson Blu Edwardian New Providence Wharf. Treat yourself or special someone to a spa package and enjoy a relaxing escape for the mind and body. Feel revived and revitalised with unique tailormade treatments at this urban hideaway near Canary Wharf.
Read More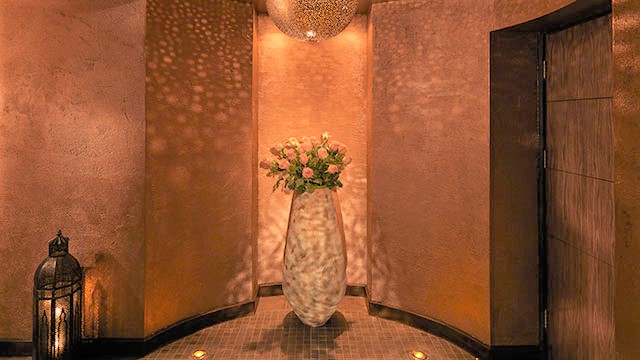 Journey to Morocco from the heart of London, as you step into
The Spa at Dolphin Square
. Experience a one-of-a-kind spa day, full of authentic Moroccan Hammam, Rhassoul and salt-infused steam treatments. Feel purified as you immerse yourself in fragrant aromas and age-old therapies. The perfect gift for a special occasion!
Read More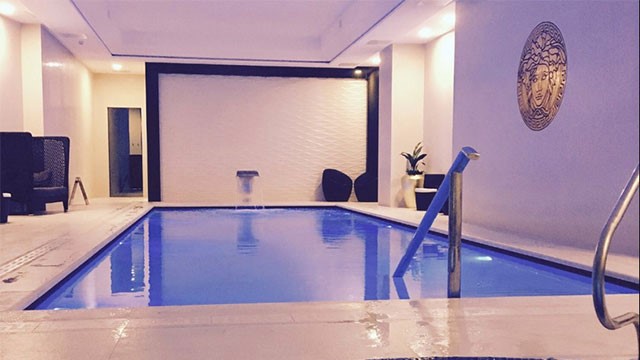 Enjoy a break from the bustling city at the
Beauty and Melody Spa
at The Montcalm Royal London House. Treat yourself or someone special to the finest quality treatments in the ocean-themed spa and end the day in style with a glass of bubbly, a dip in the pool or jacuzzi or a visit to the rooftop restaurant.
Read More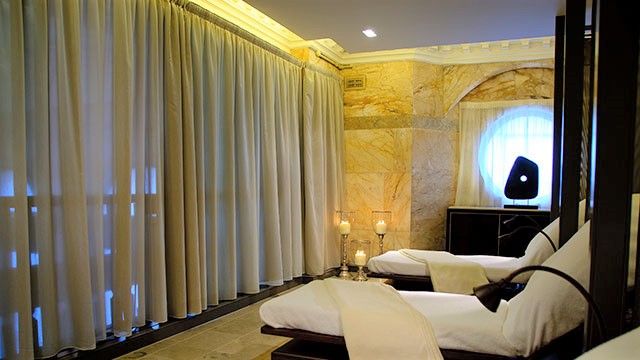 Experience a spa day to remember in the opulent
Sofitel SPA
at Sofitel London St James, which is housed in a Grade II-listed building. Treat yourself or special someone to a "Razzle Dazzle Experience," featuring a relaxing oil massage, facial, and a manicure. Feel like a million dollars, as you top it off with a glass of champagne!
Read More
Best spas with saunas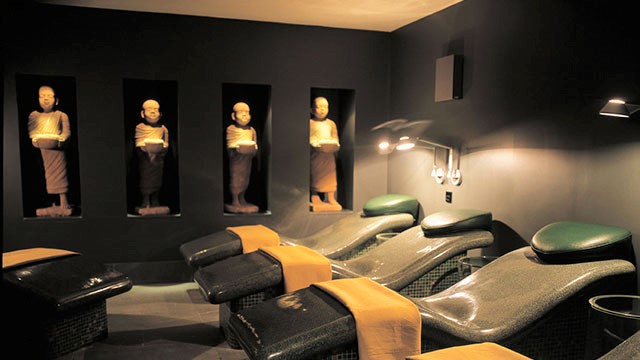 Discover a variety of enticing spa treatments in the elegant
May Fair Spa
at The May Fair Hotel. Pamper body and soul with perfectly designed beauty and health treatments, spoil yourself or a loved one in the invigorating herbal sauna and aromatic steam room and savour the tranquillity with a glass of Prosecco.
Read More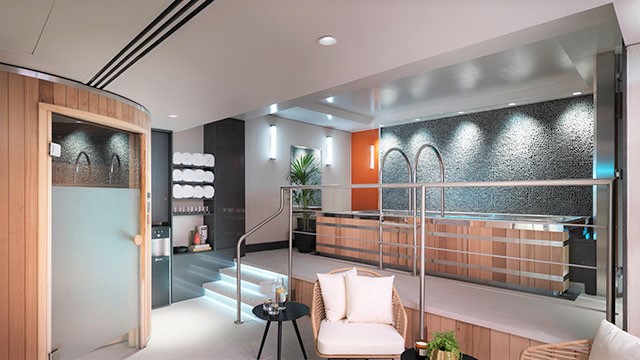 Enter the perfect spot for rejuvination in
The Spa at The Athenaeum
, a boutique spa nestled beneath the Mayfair hotel. Indulge in tantalising treatments from Temple Spa, such as reviving facial or a full body scrub. Take a dip in a bubbling jacuzzi or unwind in the sauna or steam room, as part of the ultimate spa day experience.
Read More