Check out our pick of the best things to do this weekend in your local London area and beyond, that you can walk or cycle to (just ensure you stay safe and maintain social distancing).
If you're not in London or able to get out and about, there are plenty of things to do this weekend from home, including live streams, virtual experiences and fun classes from London venues.
If you decide to spend your weekend in the city and are going out and about, remember to follow social distancing guidelines, act responsibly and cycle or walk to the events and attractions where possible.
Friday 7 August to Sunday 9 August
Things to do this Friday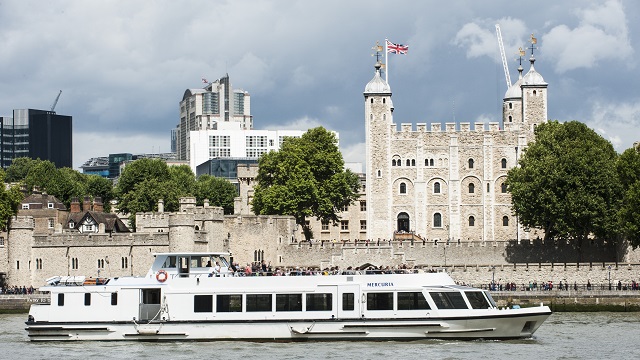 See London's sights on a cruise with City Cruises
Do you fancy spotting London's sights from a new perspective? Walk or cycle to one of City Cruises' departure piers on the Thames to make use of a discounted offer on its 24-hour pass. Hop on and off the sightseeing cruise all day between Westminster, the Tower of London, London Eye and Greenwich, with guided commentary along the way!
Learn fascinating facts on a virtual Tower of London tour
Prefer to explore the Tower of London from your couch? Teleport over to the 1,000-year-old fortress and be led by a Yeomen Warder through the peculiarities of this historical icon via video, then take a closer look at the lavish interiors on a self-guided 360-degree tour.
If you're in London, you can now visit the Tower of London, which has reopened with safety measures in place.
Race against the clock at The Crystal Maze LIVE Experience
Do you think your household makes a good team? Challenge them to a fully frantic and fun 70 minutes filled with crystal-hunting at The Crystal Maze LIVE Experience. This thrilling experience has reopened with safety measures in place, such as masks, hand sanitising stations and extra cleaning procedures.
Things to do this Saturday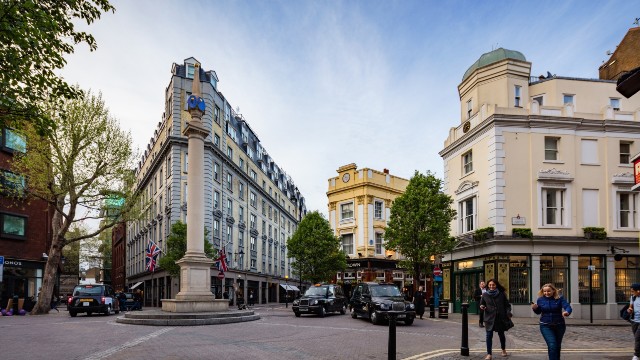 Have a self-care day at Seven Dials
Explore traffic-free streets lined with big names and independent boutiques at Seven Dials, a destination for self-care, indulgence and some quality Insta shots! Grab a cuppa from Arro Coffee and Monmouth Coffee before navigating the new one-way system at colourful Neal's Yard and treating yourself at the likes of Astrid & Miyu and Fly London. Afterwards, refuel at one of the area's many restaurants, including Apple Butter or Bali Bali.
Find out what's open in Seven Dials.
Join an outdoor recording of The Guilty Feminist Podcast
Get your fill of feminist-insights, frustrations and funny stories during a live recording session of The Guilty Feminist Podcast. Hosted by the award-winning comedian and writer Deborah Frances-White, the podcast is part of The New Normal Festival, and is hosted in Le Gothique's outdoor space in line with the latest social distancing guidelines.
Learn about Croydon's LGBT+ community with Queer+ Croydon
Check out the second chapter of the Museum of Croydon's virtual Queer+ Croydon exhibition, where artist Mark Goldby's research about the area's LGBT+ community is explored through a collection of personal stories. Listen, read and watch as you explore items from the collection made up of personal items, interviews and more.
What to do on Sunday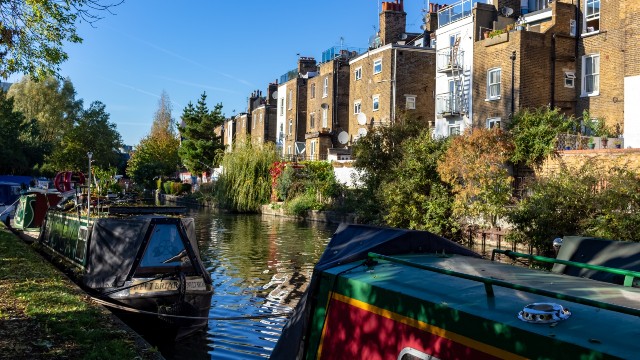 Wander the waterways of London
Up for some waterside wandering? There are so many waterways to enjoy this weekend! Meander through the canals at Little Venice and Queen Elizabeth Olympic Park, brighten up your day alongside colourful boats on the Regent's Canal, pack a picnic for a day out by The Wandle river at Wandle Park in Croydon, or walk part of the Thames Path.
Watch the Spaceship Earth documentary from the Barbican
Learn more about an unusual cult project by renting Spaceship Earth (£5), a documentary following the lives of eight people who took on a two-year experiment to live in BIOSPHERE 2, a man-made replica of the Earth's atmosphere. Watch their experience from home with Cinema On Demand from the Barbican, then find out more with a free Screen Talk with the director, Matt Wolf.
Get your culture fix at recently opened London museums
If you've got a sweet spot for museums, there's good news, as some of the top museums in the city have reopened this week with safety measures in place. Work your way through the history of the city at the Museum of London, go eye to eye with dinosaurs at the Natural History Museum, or examine arm candy with Bags: Inside Out and more at the Victoria and Albert Museum.
If you're exploring your local area in London this weekend, don't forget to tag #BecauseImALondoner on social media to share your fun!
Find more London-themed things to do at home with our Virtually London guide or keep an eye on the city with these London webcams.
You can plan ahead to make the most of what's on in London, including things to do each month and key events to enjoy later in the year. Download the Visit London app to use on the go if you're in the capital for a London weekend to remember.