Homestay London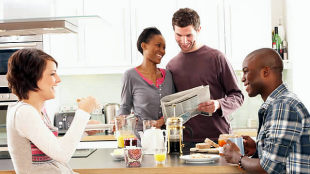 Try homestay London accommodation for a home away from home in London.
Homestays and self-catered apartments are a great alternative to a hostel or hotel. You get to feel like a local, staying in your own apartment or with a host who will welcome you into their home for your visit.
Hosts are usually happy to share their knowledge of London, or if you choose a self-catered apartment, for instance an AirBnB, hosts often share information with you before you arrive, or leave guides in the apartment to help you explore. Plus you get to feel right at home during your stay in London.
You'll find there are plenty of options for homestay in London, or browse the many self-catered apartments that you can book.