From interconnected townhouses, to wizard-themed rooms and hidden Greek Masonic temples, you'll find the quirkiest features and most unique amenities in these unusual London hotels.
Set in the heart of vibrant Soho, the Z Hotel boasts a quirky, contemporary design. It is made up of 12 interconnected townhouses, linked together by aerial walkways of glass and steel. Rooms are deceptively large, with under-bed storage and wall-mounted hanging space for clothes. Book now
Chessington Safari Hotel
and Chessington Azteca Hotel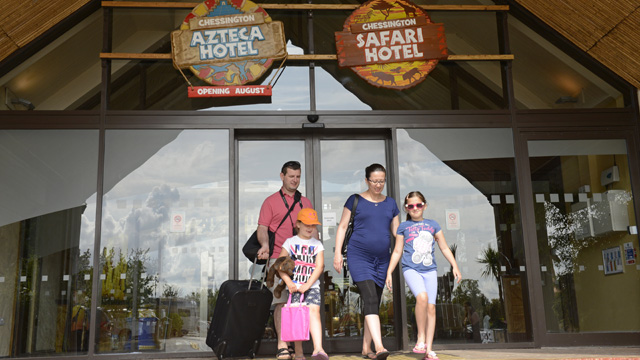 Enjoy fantastic views of the river Thames during at a stay at stylish Radisson Blu Edwardian New Providence Wharf. Located close to East India DLR station, which has step-free access, this 4-star hotel features nine queen-sized accessible rooms with disabled-friendly showers. Blue Badge holders can park for free in the underground car park; while auxiliary aids and documents in braille for visually impaired visitors can be requested in advance.
Zetter Townhouse Clerkenwell
The older sibling of the Zetter Townhouse in Marylebone this hotel is housed in an old, converted Georgian townhouse. Its quirky design is set around the tastes of its fictional owner and muse, Great Aunt Wilhelmina, whose supposedly eclectic tastes include a stuffed kangaroo brought back from a holiday in Australia. Book now
CitizenM is a stylish, futuristic hotel in Bankside, just a two-minute walk from the Tate Modern. Check out the modern bedrooms, which include features as rain showers and touchscreen tablets that control the lights. Book now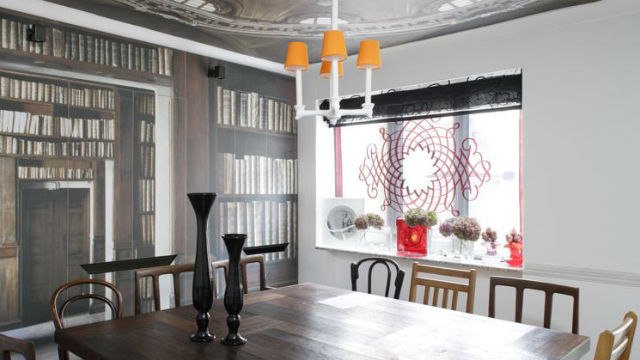 The Rough Luxe Hotel in luxurious South Kensington has pioneered a new hotel design, half rough, half luxury. Peeling walls and bare floorboards are combined with spacious living areas and modern showers. Watch out for the crowd of honey bees living on the roof. Book now
Each of the 111 suites at The Ampersand are based around the five unique themes of botany, music, ornithology, astronomy and geometry, making it one of the more unique hotels in London. Relax in the drawing rooms or enjoy vibrant Mediterranean cooking at the in-house Apero Restaurant and Bar. Book now
The traditional Georgian House Hotel, favourite of those wishing to visit Buckingham Palace, doesn't seem to be one of London's unusual hotels from the outside. But it has recently installed a Wizard Chamber and Enchantment Chamber, complete with four-poster beds, cauldrons and potion bottles. This themed Harry Potter London hotel is the perfect escape for budding wizards. Book now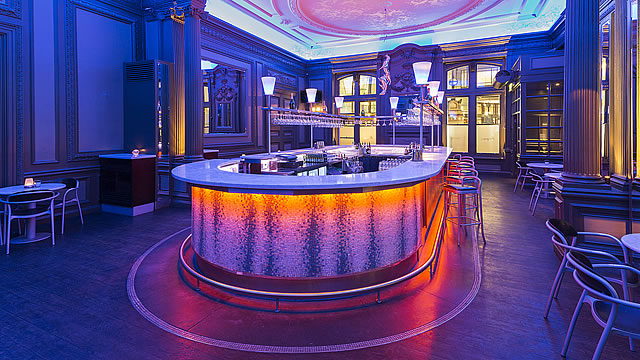 With 267 guest rooms, the ANdAZ is the largest hotel in the City of London, but it also has a number of quirky and unusual features, including a Greek Masonic Temple. Built in 1912, the former venue for Freemason's lodge meetings is now used to host a variety of events. Book now
Formerly a courthouse, Clink78 is now one of the coolest, most unusual backpacker hostels in London. Survive the night in a real ex-prison cell, chill out in one of the old courtrooms or enjoy the games room, fun bar and travel shop. Book now
Shangri-La Hotel,
at The Shard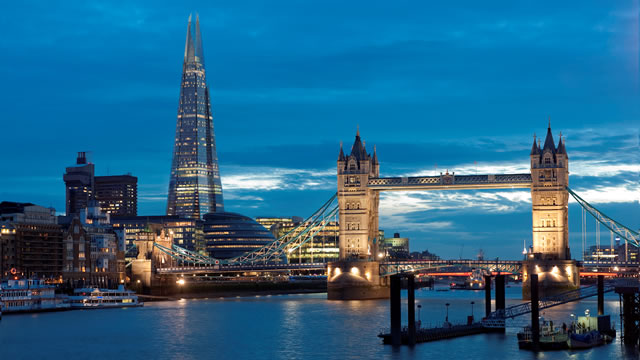 The highest hotel in London, Shangri-La Hotel, at the Shard occupies the 34th to the 52nd floors of Renzo Piano's iconic skyscraper. Plush rooms feature floor-to-ceiling windows with panoramic views and each boasts a Chinese tea set. Suites come complete with a personal butler. Book now
Explore by category