Best views of London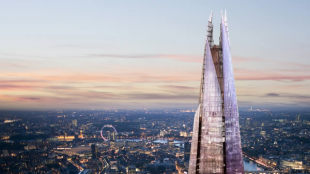 If you've got a head for heights, don't miss London's best views.
Once you've enjoyed London from the ground level and are wondering which things to do next, it's a great idea to head upwards and look down on the city's many famous buildings and attractions.
There are plenty of places where you can enjoy a panoramic view of London, from posh bars and romantic restaurants to hilltops! Here's a few of our recommendations for enjoying breath-taking views across the city. And here's our list of London's top rooftop bars.
You can also experience London from above by watching our video of a bird's eye view of London.