Covent Garden in London's West End is a popular destination for visitors and Londoners who enjoy shopping, theatre, restaurants, bars, history and culture. Geographically, Covent Garden is located in Central London, bordered by the City of London and Leicester Square. It is within walking distance of Soho, the river Thames and Trafalgar Square.
There are several smaller areas within Covent Garden that are worth exploring such as the traffic-free Covent Garden market piazza, The Opera Quarter, St Martin's Courtyard, Seven Dials, Neal's Yard, and Floral Street.
Be aware not to confuse Covent Garden Market with New Covent Garden market, which is elsewhere in London.

Things to see and do in and around Covent Garden
You will find many of London's top attractions in Covent Garden and the surrounding area:
Covent Garden is also well known for its street theatre in the piazza area.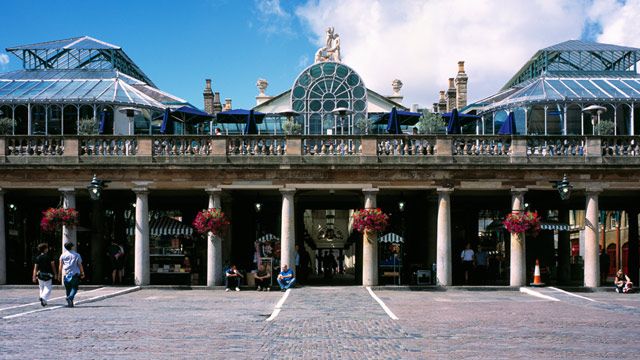 Theatre in Covent Garden
There are many shows to see in Covent Garden's theatres. From West End musicals to classic plays and comedies, there is a wide range of staged entertainment in the area. Some of the more famous shows and theatres include:
Find out what's on in London when you visit.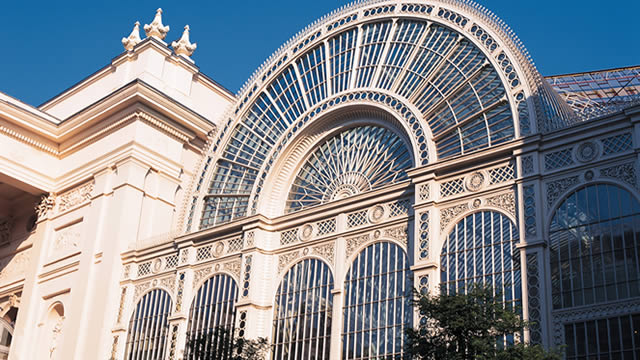 Things to do in Covent Garden: Shopping
Shop for the latest fashion, shoes, cosmetics, art and crafts in Covent Garden.
The area has become a destination for premium brands such as Burberry and Apple Store Covent Garden. Explore Covent Garden shops in The Opera Quarter, St Martin's Courtyard, Seven Dials and Neal's Yard.
At the heart of Covent Garden is the market with its quirky craft stalls and emerging designer boutiques.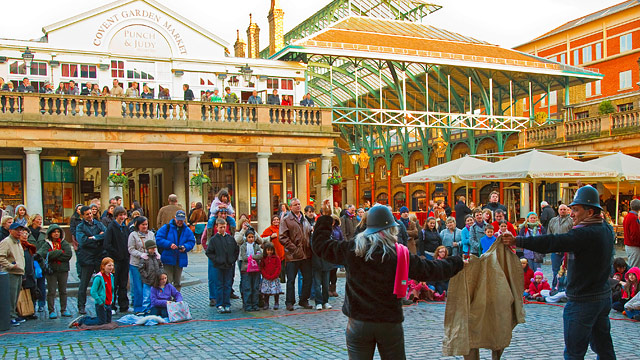 Things to do in Covent Garden: Restaurants and bars
There's a diverse range of Covent Garden restaurants and bars: from Indian meals at Masala Zone and Dishoom, to Mexican street food at Wahaca, to late night cocktails at Dirty Martini and a huge range of beers at The Porterhouse.
Enjoy a cheap pre-theatre pizza at Fire and Stone; take in the people-watching potential of Monmouth Kitchen or Tuttons; or splash out on an elegant meal at Michelin-starred L'Atelier De Joel Robuchon or Rules, London's oldest restaurant.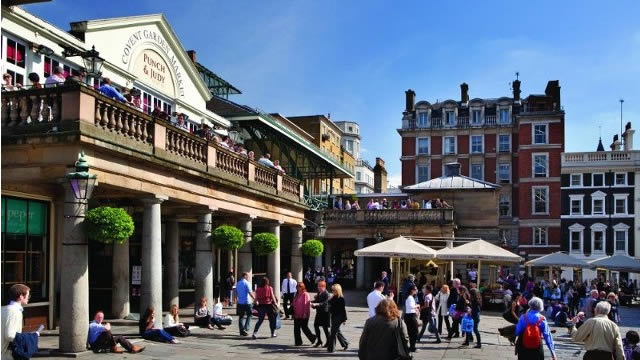 Accommodation in Covent Garden
Some of London's best hotels are located in Covent Garden and there is accommodation available to suit all budgets.
If you're looking for cheap hotels in or near Covent Garden, the Travelodge Central London Covent Garden and the self-catering rooms at LSE Grosvenor House are both conveniently located.
For a spot of luxury, choose a Covent Garden hotel such

Travel to Covent Garden
Covent Garden station is the most centrally located transport option in the area, sitting on the Piccadilly Line of the Tube. Alternatively, use Charing Cross station, Leicester Square station, or Holborn station, which are all roughly 10 minutes' walk away.
Many London buses travel close to but not through Covent Garden itself. Take a bus to Trafalgar Square then walk through the historic streets.
If you're going to be in London for more than a day, it's worth buying a Visitor Oyster Card in advance. The Visitor Oyster Card is delivered to your home before you arrive in London. It is one of the easiest ways to get around London.
If you do not have a Visitor Oyster Card, but still plan to travel around London for more than a day, buy an Oyster card at the Tube station. Learn more about Oyster Cards.
More about Covent Garden
Find out more about Covent Garden at coventgardenlondonuk.com.
Discover more London neighbourhoods
Where to next? Check out other top London areas.