No visit to London would be complete without soaking up the unique atmosphere in the West End. It is one of London's most vibrant areas for shopping, shows, culture and history as well as food and drink.
When people refer to London's West End, they are talking about:
Travel to and around the West End
London's West End is a large area. You'll need to travel around by bus, Tube or taxi. Or, if you're feeling fit, on two wheels under the London Cycle Hire Scheme.
There are many underground stations around the West End. The major hotspots for exiting include Oxford Circus, Covent Garden, Piccadilly Circus and Leicester Square.
If you're going to be in London for more than a day, it's worth buying a Visitor Oyster Card in advance. The Visitor Oyster Card is delivered to your home before you arrive in London. It is one of the easiest ways to get around London.
If you do not have a Visitor Oyster Card, but still plan to travel around London for more than a day, buy an Oyster card at the Tube station. Learn more about Oyster Cards.
Things to do in the West End: Museums and galleries
London's top attractions include sites within the West End. The most popular museums and galleries in the area are The National Gallery, The National Portrait Gallery, The Royal Academy of Arts and the London Transport Museum.
Things to do in the West End: Shopping
The West End contains some of London's finest shopping streets. Check out Oxford Street, Regent Street, Bond Street and St Christopher's Place for big-name flagship stores such as Topshop, Ralph Lauren, Selfridges, Hamleys, and The Apple Store.
When shopping in Soho, you'll find the famous mock Tudor department store, Liberty, close to excellent boutique shopping areas such as Berwick Street, Carnaby Street and Kingly Court.
Covent Garden is a lovely area to explore on foot. There are smaller West End shopping streets in the area. Don't miss St Martin's Courtyard and Seven Dials.
Read more on shopping in London.
Things to do in the West End: Theatre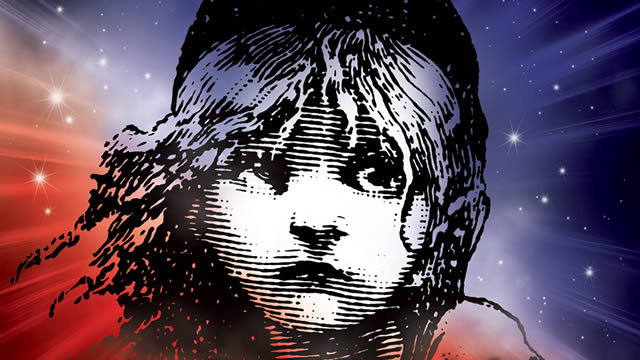 Perhaps the most famous thing about London's West End is its theatre scene. Alongside Broadway in New York, West End theatre represents the highest quality theatre in the world.
There are around 40 theatres in London's "Theatreland." Theatre performances in the West End tend to be musicals, classic plays and comedies. Visit the TKTS booth in Leicester Square for discount theatre ticket for on-the-day performances and advance booking shows.
At the moment, you can choose from a wide range of West End shows: From musicals like Wicked, Mamma Mia, Les Miserables and Phantom of the Opera, to plays like The Woman in Black and The Mousetrap.
Find out more about London theatre.
Things to do in West End: Cinema and casinos
The West End is also London's glamorous centre for red carpet movie premieres. Hollywood stars can be seen posing for photos almost every week.
If you want to see a film in London, the chances are you'll be able to see it at one of several cinemas in the West End, which are mostly located on or near Leicester Square.
This historical square is also where you'll find the 24-hour Hippodrome Casino which has space for live shows as well as a restaurant and five bars.
Things to do in West End: Bars and clubs
There is never a dull moment in London's West End bar scene. You can dance the night away at Cafe de Paris or Tiger Tiger. You can find trendy bars such as Dirty Martini on Covent Garden piazza or you can simply enjoy a romantic cocktail or two in the swanky surroundings of hotel bars like Artesian at The Langham, and Leicester Square Kitchen in the Radisson Blu Edwardian, Hampshire
Soho is the best area in the West End for bars and clubs. It's also the place to go to find the most gay and lesbian bars and clubs in London.
Read more about bars and clubs in London.
Things to do in West End: Restaurants
Take some time to explore the extensive options West End restaurants have to offer. This area of London has possibly the most diverse range of food, from decadent fine dining to cheap eats and take-outs.
In Chinatown you'll find the highest concentration of authentic Asian cuisine in the UK. In Mayfair, you'll enjoy more Michelin-starred restaurants than any other UK postcode. In Covent Garden's Opera Quarter, you'll find the best pre-theatre dining in London.
Throughout the West End you can enjoy:
Read more about restaurants in London.
Hotels and hostels in London's West End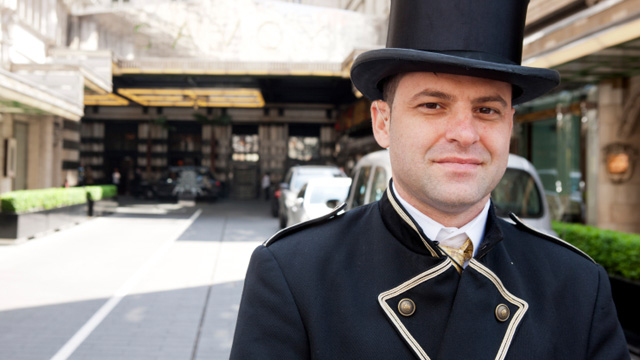 Some of London's finest hotels can be found in the West End. Take your pick from the following, or browse our hotels section for more options:
The West End caters to visitors on a budget as well. The Central London YHA hostel and LSE Grosvenor House's self-catering studio rooms offer great value for money in Central London.
Read more about accommodation in London.
Special events in the West End
The West End hosts a number of fantastic events and festivals. Trafalgar Square is home to special events throughout the year. Both Oxford Street and Regent Street have family-friendly traffic-free days during the year.
During Christmas in London, the West End sparkles with festive decorations and seasonal special events. The Christmas lights along Regent's Street and Oxford Street always prove popular with Londoners and visitors alike. London's New Year's Day Parade also takes place on the streets of the West End.