32 things to do for Halloween in London 2022
From to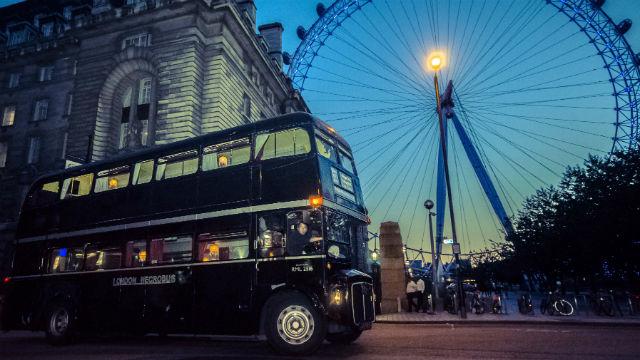 Find the freakiest Halloween events London has to offer on and around 31 October. Join a ghost tour, dress up for a Halloween party or dare to step inside spooky attractions.
About
Experience a scarier side to London with some of the spookiest things to do in London for Halloween, on and around 31 October.
Venture into haunted venues, brave bone-chilling attractions, dare to go on special Halloween tours and find tricks and treats with gripping family events. Plan your Halloween in London with this roundup of gory ideas and horrifying activities.
Frightening London attractions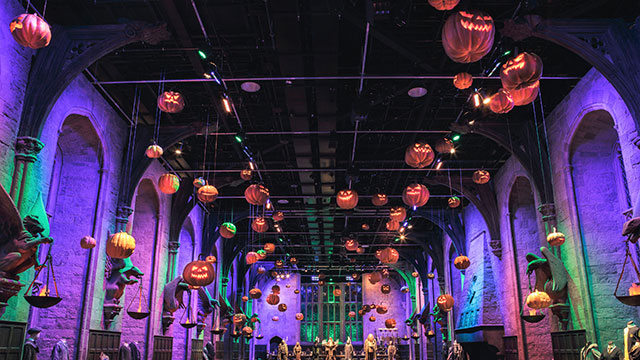 Step into the menacing world of the Dark Arts as the Harry Potter film studios are given a Halloween makeover at Warner Bros. Studio Tour London - The Making of Harry Potter. 23 Sep-6 Nov

Just when you think it couldn't get any scarier, head to the gruesome

The London Dungeon

during its haunted house themed Halloween takeover.

15-31 Oct
Hear tales of torture and imprisonment, and explore the Bloody Tower where you'll come face to face with roaming ghosts of legendary inmates at the Tower of London. 22-31 Oct
Descend into the horrifyingly haunted London Bridge Experience and London Tombs, taking on the theatrical maze filled with the city's most notorious characters such as Jack the Ripper and William Wallace.
Run for your life through the Covenant spaceship in Madame Tussauds London's Alien: Escape experienc
Tiptoe your way through the dark corridors and courtyards of Hampton Court Palace's - watch out for eerie portraits that come to life and the chilling presence the deceased. 22-30 Oct
Step into one of England's oldest and most notorious prisons Clink Prison Museum if you dare and see its gruesome torture devices.
Go on a mind-derailing journey through fear at the scary Fright Nights at Thorpe Park. 1-31 Oct
Discover the unnerving history of 19th-century surgery at the Old Operating Theatre Museum and Herb Garret.
Find more quirky London attractions and unusual museums.
Scary Halloween London tours and ghost hunts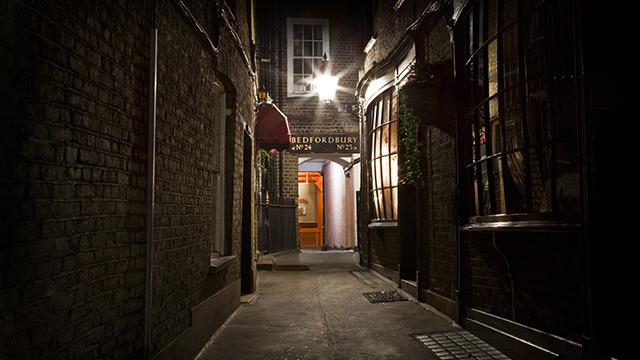 Discover the dark secrets and gory history of London with The Ghost Bus Tours.
Retrace the infamous murderer's footsteps with Jack the Ripper Ghost Walks. Or visit the world's only Jack the Ripper Museum where you'll learn about the suspects and victims, discover recreated scenes and find unique artefacts.
Join a very mortal talk, tour or workshop, including visits to London's most famous cemeteries, during the London Month of the Dead.

Head out on a spine-tingling

London Bridge Ghost Walking Tour*

where you'll scour the "land of the lawless" visiting graveyards, secret ale houses, bear-baiting pits, and many more haunting locations

Or embark on a ghoulish

Ghost Walking Tour of Royal Maritime Greenwich*

, learning all about the curse of Cutty Sark, drunken sailors sent to "Shanghai", and the lingering spirits of the Royal Family.

Roam the streets of London on a

Haunted Pub Tour for Two*

, stopping for a tipple at some of the city's spookiest public-houses.
Discover more weird and wonderful sights on more London tours.
Immersive Halloween experiences in London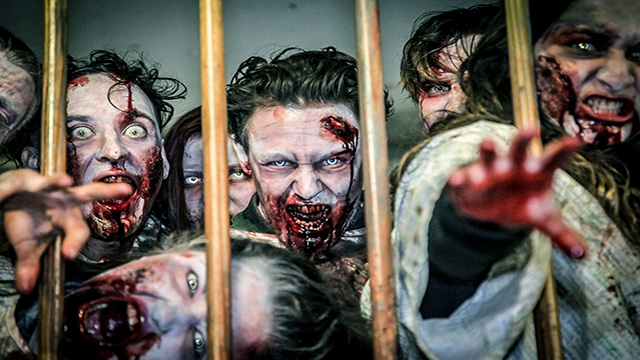 Enjoy a night out or Halloween party in London
Enjoy a magical musical such as Wicked, or the haunting gothic romance The Phantom of the Opera.
Or jump out of your seat as you watch scary scenes in The Woman in Black.

Head to

The Horror Show!

at

Somerset House

, an exhibition showcasing the underbelly of Britain's cultural psyche.

Party into the early hours high above the city skyline at a

Silent Disco Night

at

The View from The Shard

. 29 Oct

Dance the night away to ghoulish jazz tunes at

Ronnie Scott's

Halloween special

Blues for Dracula

. 31 Oct

Attend the Rivoli Ballroom's Halloween horror film feast of cult classics such as The Shining to Hocus Pocus. 26-28 Oct
Let your hair down at hair-raising Halloween nights in London's top clubs.
Haunted houses and places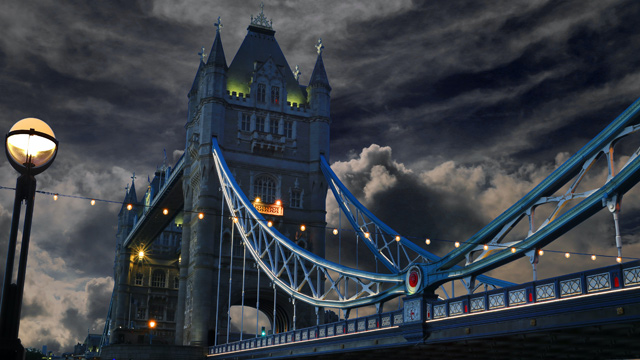 Discover more of London's spookiest attractions.
Don't just visit for Halloween, there are plenty of events and activities this autumn to add to your bucket list. Check out more events in October and November, or plan for a weekend in London with our top weekend picks.
If you're already in London, download the Visit London app for on-the-go Halloween ideas and family fun.